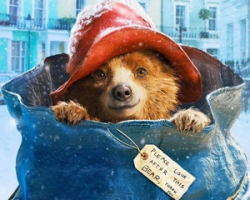 As Roger Ebert said in a movie review of "American Beauty," "The moment a man stops dreaming is the moment he petrifies inside … "
Seal Beach is far from petrified and loves both the dreams we all have of it and the rich history of days gone by.
As part of the Centennial celebrations and activities, the month of June, starting this Saturday, is full of "movies in the park," and fun in the sun with pool barbecues.
So be sure to grab the family, a picnic and a wide assortment of beverages and all the folding chairs and blankets you might need.
All the movies are family friendly and have been selected for enjoyment by all ages.
Thanks to the City of Seal Beach, the Centennial sponsors, and advertisers, all the movies are free. Starting June 6, there is "Big Hero 6" by Disney at the Seal Beach Pier.
Then following on June 20 at Edison Park in College Park West, is the delightful "Paddington."
Just a week later, on June 27 College Park East hosts "The Lego Movie" at Heather Park.
What else could be better than movies?
A pool party and barbecue at the McGaugh Elementary School pool at 1698 Bolsa Ave.
The pool party takes place on June 14, with a BBQ lunch provided, and there is no charge.
Remember, no pool party is complete without a quintessential cannonball jump.
Come celebrate the Seal Beach Centennial at the McGaugh pool located at J.H. McGaugh Elementary.
As a five-time recipient of the California Distinguished School honor, McGuagh is a staple of the Seal Beach community.
McGaugh Elementary has shown commitment to high levels of academic success, rigorous curriculum, and providing students with exceptional education enriched by the arts and technology. As a matter of fact, according to the California state school rankings, McGaugh Elementary School has achieved a ranking of 10 out of 10, a perfect score.
Perfect, just like a pool party on a warm summer day. So come relax, swim, eat, and repeat.
This is bound to be a pool party full of fun and celebration.
Oh, and don't forget to relax, picnic and come to the movies.
The Centennial activities just keep coming, and Seal Beach welcomes all for its birthday year.
Seth Eaker is co-chair of marketing for the Seal Beach Centennial Committee.