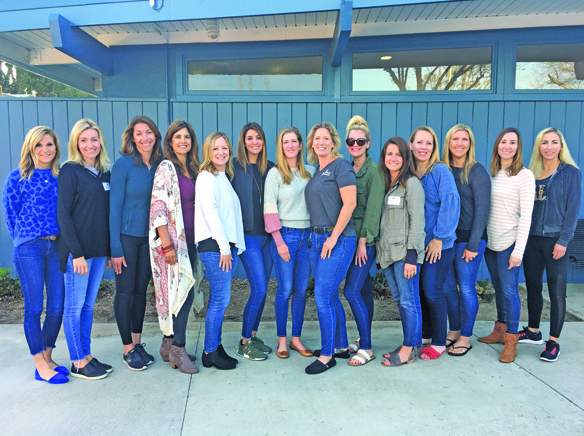 Local students will be the big winners from Project SEEK's 'Casino Royale' fundraiser this month.
Project SEEK, a non-profit run by parent volunteers, is hosting its 9th annual benefit to support art and technology programs at J.H. McGaugh Elementary School in Seal Beach.
Around 200 people are expected to attend The Event, as it is called, which is being held Friday, April 12, from 6:30-11:30 p.m. at Old Ranch Country Club.
The "Casino Royale"-themed party will include dinner, dancing, a live auction, a silent auction, and a raffle.
Some of the items up for bid include: a seven-night stay at an ocean front condo in Hawaii, a ride along with Seal Beach police officers, a custom surfboard from Harbour Surfboards and a private dinner prepared by a personal chef for eight people, according to organizers.
Tickets are $85 for general admission or $175 for VIP tickets which includes reserved seating, a hosted premium bar and $50 in casino money. Tickets can be purchased at www.bidpal.net/theevent2019. Even if you can't make it to 'Casino Royale,' you can still donate to Project SEEK by visiting the same link.
Project SEEK, which stands for Seeking Excellence in Education for our Kids, was formed in 1993 to support enrichment programs at McGaugh. Project SEEK currently provides funding for the school's Art Lab, Innovation Lab and the Media Center.
"Project SEEK is so grateful for the support of our community. With the generous donations from so many Seal Beach businesses we are able to give our kids the education that we are so proud of at McGaugh," Project SEEK President Lisa Johnston and Vice President Julie McMahon wrote in a joint statement to The Sun. "Thank you for making this an amazing place to live!"
The Sun is a sponsor of the event.