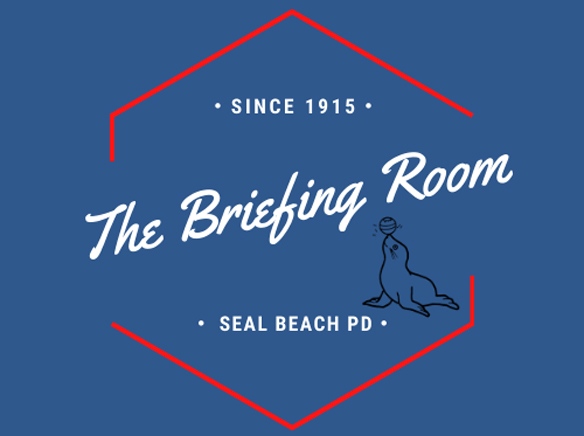 Hi Seal Beach,
I hope you had a happy and safe New Year celebration.
Unfortunately, for the first Briefing Room of 2023, I have some sad news to write about.
On December 29, 2022, just before 2 p.m., Riverside County Sheriff's Deputy Isaiah Cordero was shot and killed in the line of duty.
Deputy Cordero was a motorcycle officer and was conducting a traffic stop in Jurupa Valley.
As Deputy Cordero approached the vehicle, the suspect pulled a gun and fatally shot the deputy.  A citizen who witnessed the shooting called 911 and rendered aid until other deputies arrived.
The suspect had a long criminal history which included charges of kidnapping, robbery, and multiple assaults.  He also fled from the police and had previously stabbed a California Highway Patrol canine.
He had been convicted of his third strike just 13 months before murdering Deputy Cordero.  Later that day the suspect led deputies on a long pursuit.  He was shot and killed by deputies after opening fire at the law enforcement officers.   
In 2022, 228 law enforcement officers lost their lives in the line of duty.  As police officers, we know the dangers of the job when we sign up.
We know that there is no such thing as a "routine" traffic stop and that any contact or encounter could turn violent in a split second.
Despite these facts, it is impossible not to feel angry when a fellow law enforcement officer is murdered for no other reason than wearing the uniform and badge.  What makes Deputy Cordero's murder even harder to accept is the suspect's extensive, violent criminal history.
The murder of a peace officer is no way to start the new year.  My heart goes out to Deputy Cordero's family and his partners at the Riverside County Sheriff's Office.  RSO's motto is "service above self," and Deputy Cordero made the ultimate sacrifice while serving his community.
Deputy Cordero's funeral services will be this Friday, Jan. 6, at 11 a.m. at Harvest Christian Fellowship Church at 6115 Arlington Ave., in Riverside.
Rest easy, Deputy Cordero, we have the watch from here.