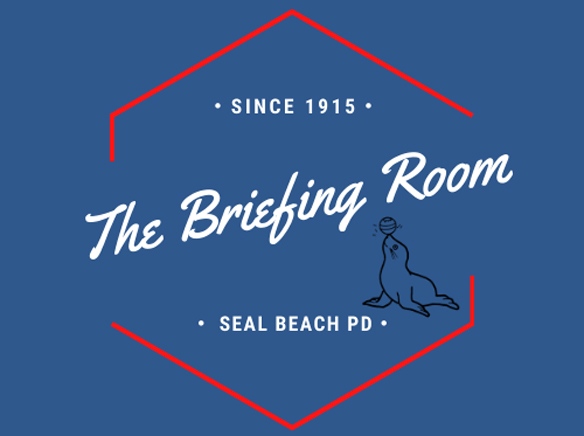 My name is Garry. I'm a Seal Beach resident. I had a Sudden Cardiac Arrest at Eisenhower Park in 2020. Thanks to Fire Station 44's heroic action, I am one of the 10% of people who survive a Sudden Cardiac Arrest.
My question is where, if any, AED's are located within the public gathering areas of the city?
October is Sudden Cardiac Arrest Awareness Month! I am hoping the Seal Police could help educate the public about this potentially fatal event. From the Sudden Cardiac Arrest Foundation: "Sudden cardiac arrest (SCA) is a public health crisis. It strikes 1,000 people each day in the U.S. alone. Thousands of lives could be saved each year if more people understood the critical importance of bystander intervention with CPR and the use of automated external defibrillators (AEDs). Survival from SCA depends on the quick actions of people nearby who call 911, start CPR and use an AED to restart the heart."
Thank you, Garry
Hi Garry,
Thanks for your excellent question!  I am so glad that you survived and are doing well now.  We work closely with our partners at the Orange County Fire Authority at both Stations 44 (Old Town) and 48 (North Gate Road).  Before becoming a police officer, I was an EMT, and I can tell you that OCFA Firefighters and Paramedics are excellent at their job.  There are always jokes about PD/FD rivalries, but I can honestly say that the SBPD gets along and works really well with our brothers and sisters at OCFA.  I appreciate them very much.
On to your question about the location of Automated External Defibrillators (AED) around town.  To help answer this, I reached out to our Marine Safety Officer Nick Bollin.  Nick and his lifeguard partners are responsible for maintaining the City's AEDs.  Here is the list of City of Seal Beach AEDs:
• Lifeguard Headquarters
• Lifeguard Vehicles (5)
• Lifeguard Rescue Boat
• Lifeguard Cart
• Seal Beach Pier Zero Tower
• City Hall First Floor
• City Hall Second Floor
• Mary Wilson Library
• Marina Center
• North Seal Beach Center
• Tennis Center
• McGaugh Pool
• Public Works Department
• Seal Beach Police Department
• Seal Beach Jail
• Seal Beach Police Substation
• Seal Beach Community Emergency Response Trailer
• Seal Beach PD Patrol Vehicles (4)
This list contains only AEDs owned by the City.  It does not include AEDs at private businesses or other non-City facilities.  PulsePoint is an organization that helps to compile a list of AEDs in the community.  For more information, please visit https://www.pulsepoint.org/.
Our police officers, lifeguards, and fire fighters are all trained in basic life support including CPR and the use of AEDs.
Without question, early intervention and lifesaving efforts (including access to an AED) during a sudden cardiac event saves life.  Garry's story is the prime example of this.  CPR and the use of AEDs are very easy to learn.  If you haven't done so already, please consider taking a CPR class.  For more information, visit https://www.redcross.org/take-a-class/cpr.  A day spent learning these skills could ultimately save the life of a loved one.  It is time well spent.
Garry, we are so happy to hear your story of survival.  Thanks for sending your question and allowing us to spread this important information.
Seal Beach, keep your questions coming.  Email us at askacop@sealbeachca.gov today!