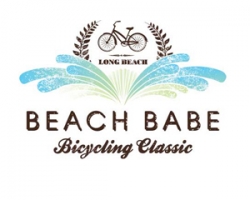 The Second Annual Beach Babe Bicycle Classic, a bike-riding event for women, will include Seal Beach in its course on Sunday, July 24.
The organizers, Noble Pursuit, Inc., has applied for a special event permit. Mark Persico, Seal Beach director of Development Services, said organizers expect 250 riders to participate in the event.
Persico said the bike riders would come in on the east side of town and stop in Eisenhower Park, then loop back.
According to the legal notice of the permit application, the riders will go on to Sunset Beach.
According to the Web site www.NoblePursuit.Inc.com, "The route is essentially 'out and back' and winds along the beach from Long Beach, through the Peninsula, through Naples, to Seal Beach, Sunset Beach, and then Huntington Beach. The bike trail has a shoulder for walking and jogging. If you need to stop, pull over and completely off the paved trail. A short portion of the course is on Pacific Coast Highway in painted bike lanes. Vehicular traffic can be moderate during this stretch, so remember the laws for cars and bicycles are the same under California law."
The event will begin at Hotel Maya and "picks up the beach bike trail at mile marker 1 on Queens Way Drive," the Web site said.
Janae Noble, chief executive officer, said that while this is officially the second Beach Babe Classic, July 24 will actually be the "launch" of the bicycling event.
"We did a soft-launch last year in conjunction with Jones Bicycles 10th anniversary celebration in Belmont Shore," Noble said. "Our official launch is this year; but we do refer to it as the Second Annual Beach Babe Classic."
Persico said there were actually two versions of the bike-event, an 18-mile ride and a 38-mile ride.
The event, also known as the Long Beach "Beach Babe" Classic, begins in Long Beach and ends in Huntington Beach, where Noble Pursuits, Inc. is headquartered. "There's no better cause we can think of than helping you become a more healthy you," according to the company Web site. "Our rides (and they really are rides, not races) bring thousands of women, like you, together to get out, get on our bikes and get moving."