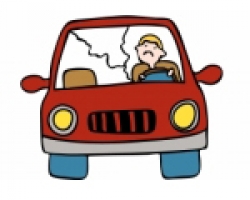 As the sun rose on Old Town on Sunday, Jan. 30, several Seal Beach residents discovered their vehicles had been vandalized overnight, according to Seal Beach Police Sgt. Ron La Velle.
He described the crime as a real-life "whodunit."
During the course of the late evening, early morning of Saturday to Sunday, Jan. 29-30, 2011 several vehicles in the Old Town area of Seal Beach were vandalized. The vandal or vandals used an unknown type of tool to etch words onto the windshields of cars parked in the area.
At least 41 vehicles were damaged in the attack. Some owners did not discover or report the vandalism until a few days after the initial reports came in, but Seal Beach police believe that all of the damage was done within a small window of time.
Most vehicles had either the word "rat" or "pig" scratched into the windshield.
According to the police, the only correlation between the cars targeted is that they were all parked in the same general geographic area, south of Pacific Coast Highway, between Seventh and Fourteenth streets.
Most cars had a single word etched on the windshield, on the driver's side right over the steering wheel. Seal Beach investigators are comparing the damage to known graffiti violators who have committed similar acts in the greater area. There are no other leads in this case
La Velle said police need an eyewitness or someone needs to talk. He said the windshields would probably have to be replaced, costing victims several hundred dollars each.
For any additional information, please contact Sergeant Ron La Velle at 562.799-4100, extension 1112.