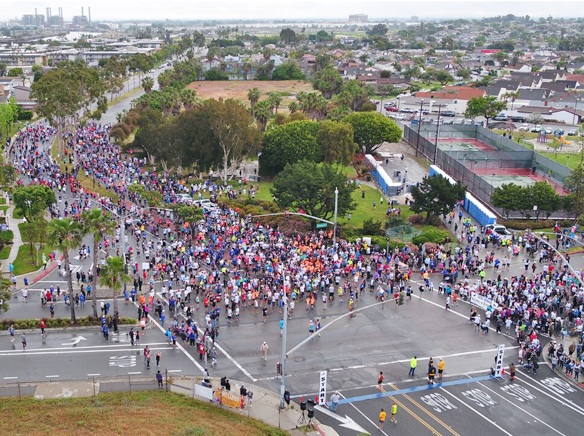 On Saturday, April 6, the 45th annual Run Seal Beach 5K/10K will take place in the Old Town and surrounding areas of Seal Beach.
As a result of this event and the large number of participants expected to run, the city announced this week that the following streets will be closed to ensure runner safety.
There will be no parking on the streets listed below with an asterisk.
Parking will be permitted on all other streets listed but parked automobiles may not be moved from closed streets during the race hours of 7:30–10 a.m. As previously reported, First Street will be available to participants in the annual fundraiser event.
• 7-10 a.m.—Marina Drive from First Street over the Marina Bridge
• 7-8:40 a.m.—First Street from Welcome Lane to Marina Drive
• 7-10 a.m.—First Street from Marina Drive to Ocean Avenue
7-10 a.m.—Ocean Avenue from First Street to Eighth Street
• 7-11 a.m.—Ocean Avenue from Seventh Street to 10th Street
7–8:30 a.m.—Ocean Avenue from 10th Street to Electric Avenue
• 7-9 a.m.—Seal Beach Blvd. and Electric Avenue to Pacific Coast Highway.
7:30-9 a.m.—Electric Avenue to Marina Drive (parking prohibited on portions of Seal Beach Boulevard and Electric Avenue)
For more information about the race, visit http://runsealbeach.com.