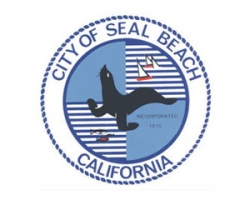 The City Council dissolved Seal Beach's Redevelopment Agency at the  Monday, Jan. 9, council meeting.
The council named itself as the RDA's successor agency. Staff will report back to the council in two weeks on possible legislation that might save RDAs in California.
The city was compelled to eliminate its RDA by a Dec. 29 California Supreme Court ruling that said the state is allowed to abolish redevelopment agencies, but it is not allowed to charge cities a fee for keeping them.
"At this point there are two actions the city needs to take in January: the City Council must designate a 'successor agency,' which is charged with overseeing making payments to existing bondholders and existing contractors; and the council must approve an enforceable payment schedule indicting who will be paid over the next few months," said Mark Persico, director of Development Services.
Despite the similarity of the names, the Seal Beach Development Services Department and the Redevelopment Agency are two different things. The Development Services Department will not be disbanded.
Persico said additional steps would have to be taken to close the RDA, but they would be taken in February.
District 1 Councilwoman Ellery Deaton She said the council was required to eliminate the RDA without knowing the ramifications.
"While there is much litigation and legislation working on these problems, at this time we are still bound to dissolve our Redevelopment Agency and appoint a successor agency to oversee the dissolution by February 1," Deaton said.
"While we suspect that projects and programs within the Redevelopment Agency may be affected, exactly which will be affected and how they will be affected is still unclear," Deaton said.  "Legal counsel continues to research and inquire as to exactly how we will be impacted."
"To make it even more difficult, the lawsuits and legislation that are all in the works could completely change the outcomes," Deaton said.
The legislation Deaton mentioned apparently referred to media speculation that the state legislature would try to find a way to preserve California's redevelopment agencies.
Persico said Seal Beach would work with other cities to see if new RDA laws will be adopted.
 There will be a 6:30 p.m. meeting with a question and answer period to discuss the RDA issue prior to the regular council meeting. It will be open to the public—the earlier meeting is usually held in closed session prior to the regular council meeting—but it will not be televised or recorded on video.