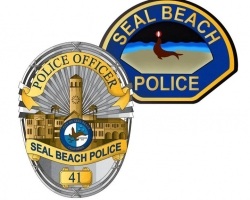 The campus of J.H. McGaugh Elementary School will be swarming with Seal Beach Police Department officers on Tuesday, Nov. 20. But residents should not be alarmed.
The officers will be taking part in active-shooter drills and training on the campus from 6 a.m. until 5 p.m., according to SBPD Sgt. Michael Henderson.
The drills are taking place during the Thanksgiving holiday break when students are out of school. The drills are part of the department's ongoing training and are being held in conjunction with the Los Alamitos Unified School District, which is also rolling out new security features at the McGaugh campus, including security cameras.
On Tuesday, residents who live near McGaugh may hear noises as officers will be firing guns that shoot paint-marking bullets. "The purpose of that is it adds a lot of realism to the exercise," Sgt. Henderson said in an interview on Monday. He said it also helps the department evaluate how officers react in an active-shooter situation and their marksmanship.
According to the FBI, there were 250 active-shooter incidents in the United States from 2000 to 2017. Thirty-seven of those were at schools. In 2018, there have been three shootings involving schools.
Henderson said the drills and training will not only prepare officers for a shooting scenario at McGaugh but it will also familiarize them with the layout of the school which will help if they ever need to aid in the evacuation for any emergency.
"We want our officers to be intimately familiar with that school," Sgt. Henderson said.
The department will have normal staffing of patrol officers on Tuesday and will be responding to calls for service as normal.
Cameras, safety training, police office on campus
The Seal Beach Police Department's active-shooter drills are happening as new security and safety measures are put in place at McGaugh, the only LAUSD school in Seal Beach.
That includes new security cameras that were recently installed on campus. "The surveillance cameras are positioned throughout the campus to provide administration and law enforcement the ability to monitor the campus 24/7," McGaugh Principal Roni Ellis wrote in a statement to the Sun.
Ellis said the cameras will be "fully operational" by late December or early January. The cameras will be monitored on a "regular/as-needed basis" and can be viewed by an authorized user by way of a secure internet feed accessible on a device, such as a tablet or phone. The Seal Beach Police Department and LAUSD administration will have access to the live feed and will be able to view past footage, according to Ellis.
Another security measure in the works is to set up a remote SBPD office on the campus of McGaugh.
The point would be for officers to "have a greater presence at the school," according to Sgt. Henderson. He said the office would likely have a computer so officers can write reports while on campus.
McGaugh teachers and staff have also had new safety training including a "Stop the Bleed" program, which taught them how to respond to a bleeding emergency, and training related to active-shooter situations.
"Teachers were encouraged to think swiftly; use whatever was in the classroom to protect themselves and the children (chairs, fire extinguishers, heavy flashlights, etc.) and how to evacuate," Principal Ellis wrote about the active-shooter training. Teachers now also have access to tourniquets and other resources to respond to a bleeding emergency.
The school has also looked at its procedure for reunifying students with parents after an emergency.
According to Ellis, McGaugh Gates 14 and 15 on Riviera Drive would be where parents would report to sign out their children after an emergency. The students would be in the Emergency Assembly Area on the grass field and, after notification by staff, would meet parents at Gate 11 or Gate 12, depending on the students' grade level.