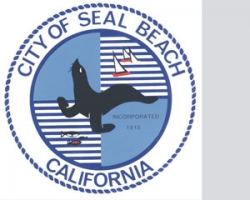 The city of Seal Beach is cracking down again on the placement of items on the sidewalks along Main Street.
Courtesy notices were sent to Main Street businesses this week, warning them that a proliferation on sandwich board signs, clothing racks, tables with merchandise, furniture and/or chairs or sale is against the city's codes.
Jerry Olivera, senior planner in the city's Department of Development Services, said it's business as usual.
"We tend to send the notices out about this time every year," he said. "We start ramping up as the summer approaches. It's kind of a reminder that having these things in the public right-of-way is a violation of the municipal code. Also, with the influx of tourists it is a potential safety hazard, especially when people walking down Main Street have to zigzag their way through certain portions of Main Street."
According Olivera, the notices have usually been obeyed by most Main Street merchants.
"To my knowledge over the years there have only been one or two merchants that have not quickly complied," he said. "We seem to get compliance from almost everyone and we are willing to work with people. There are very few instances where we have to take things to another level."
Last year's courtesy notice sent a buzz through Main Street when it implied that some benches in front of Main Street businesses that did not have permits were in jeopardy of being removed.
The benches are a separate issue," Olivera said. "The merchants are allowed to have benches provided they get an encroachment permit and we offer those at no fee. We would like to know when there is a bench on the sidewalk, who it belongs to and who to contact in case something happens."
Olivera said having benches outside restaurants is important to allow patrons a place to sit while they are waiting to be seated. However, he said that is different from someone selling furniture in front of his or her business.
Olivera said the purpose of the codes is to make Main Street a more user friendly and safe environment for the visitors and the merchants.
"We work on this issue with the (Seal Beach) Chamber of Commerce." Olivera said. "The Chamber has been instrumental in helping us to this end. They understand what our concerns are and that striking a balance is important to the needs of the business community."
Some of the key sections in the notice sent to Main Street merchants are as follows:
Section 7.35.010.B.6 Encroachment on Public Property:
No person shall erect, construct, or maintain any structure, in whole or in part, in or on any street, alley, sidewalk, public way, or public property, without an encroachment permit.  This provision shall not apply to lawfully installed news racks.
Section 11.4.05.090  Outdoor Dining, Display, and Sales Standards.
All uses shall be conducted wholly within an enclosed building except such uses as:
1.    Growing stock, only when in connection with horticultural nurseries;
2.    Parking Lots
3.    Restaurant, semi-enclosed.
Items placed in the sidewalk are prohibited, unless an encroachment permit is obtained for an area-wide sidewalk sale.  Sidewalk areas need to be kept clear for the many pedestrians that enjoy Seal Beach, especially during the summer months.
If you have a comment or response to this story" write us at dennis@sunnews.org or go directly online to www.sunnews.org. Find the story and leave your comment there.