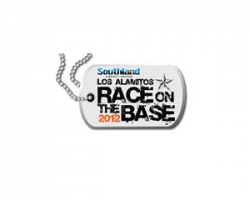 The Southland Credit Union 31st Annual Los Alamitos Race on the Base will be held Saturday, Feb. 25, on the Los Alamitos Joint Force Training Base.
The city of Approximately 6,000 participants, spectators and volunteers attended the last event. The race is held on the runways at the Joint Forces Training Base in Los Alamitos and features helicopters, planes and military vehicles with music throughout the course.
All proceeds will benefit the USA Water Polo National Aquatic Center at the Joint Forces Training Base. The 5K Walk is co-hosted by the Cancer Support Foundation and a portion of the proceeds, generated from the 5K Walk and through race registration, is donated to the organization.
Events:
5K Run
10K Run
5K Walk in cooperation with the Cancer Support Foundation
10K In-Line Skate/Wheelchair
1K Mission: Kids Run
Reverse Triathlon which consists of a 5K Run, 12 Mile Bike, and 200 Meter Pool Swim
Jr. Reverse Triathlon
The Course
Military vehicles will line portions of the course. This is a 100 percent flat course. Run next to strawberry fields and tthree golf courses.
Joint Forces Training Base
The Joint Forces Training Base is located at 11200 Lexington Dr., Los Alamitos. Please arrive at least one hour prior to your race to park and/or register. On race-day all participants will enter the base off Orangewood—not Lexington. See the official race website for directions and do not rely on your GPS.
All participants will need to show valid ID to enter the base. No pets allowed on base.
Visit the official website for the 2012 race, www.raceonthebase.com.