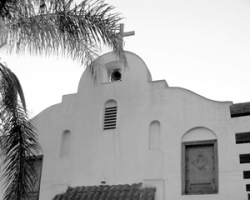 St. Isidore Historical Plaza will host the third annual Tamale Workshop on Saturday, Dec. 10.
Historically, the tradition of making tamales in the Mexican families was an event shared with everyone: from the youngest who would unroll and soak the corn husk, to the elders who would cook the meat with their secret ingredients and share stories and traditions in the art of tamale making.
Enough tamales were made to share in the moment and have to celebrate the upcoming holidays through Jan.y 6, Dia de los Reyes (Three Kings Day).
At this workshop each participant will make their own tamales (one dozen) and learn from local experienced families – four generations deep – who have been making tamales since they were children living in Los Alamitos.
Participants will not only learn tamale making, but will be entertained by old family stories.
"We are so excited to hold this event again," said St. Isidore Historical Plaza president, Maria Teresa Diaz. "Tamale making at the holidays has been a local tradition since the early 1920s.  It's important to keep this tradition going and to teach tamale making to future generations,"
Tamales are a traditional indigenous food from Mexico made from masa (cornmeal dough), usually containing meat that's steamed in either a corn husk, banana or corn leaf.
The tamale (tamal in Spanish) can be traced back to as early as 5000 BC, when Aztec and Incan warriors ate them as a nutritious and portable food. Tamales were one of the first food staples enjoyed by the Spanish Conquistadors when they first arrived in Mexico.
Today, the tamale has evolved into a mouth-watering holiday treat. All ingredients, necessary steamers and equipment to make tamales will be provided at the workshop along with a detailed "how to" booklet for you to keep.
The tamale Workshop will be held from10 a.m. to 2 p.m.
The cost is $60 and includes the workshop, and one dozen tamales, a Christmas treat to be shared with family and friends, to take home.
To reserve a seat, call (562) 595-9918, or send e-mail to: St.IsidoreHistoricalPlaza@gmail.com.