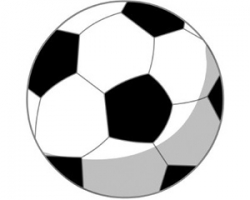 Due to a soccer tournament in North Carolina, Los Alamitos' girls soccer team was without several starters in its Thursday afternoon game with visiting Palos Verdes, who came into the match ranked third in CIF-SS Division 2.
The Griffins, ranked fifth in Division I-AA, got their young players some much needed action against a quality foe and pulled out a 1-all tie at Laurel High.
Los Alamitos Coach Steve Soler said his squad did well in the face of adversity.
"Fantastic. Fantastic. Fantastic," Soler said about his squad's play. "We moved the ball very well. This is a huge confidence booster."
Soler was impressed with the way his squad came out and controlled the tempo against the larger Palos Verdes squad. Time and again, the Griffins were able to use their speed to break through the Sea Queen defense. Adriana Gjonovich and Callie Taylor drove through the defense to put good shots on net in the first six minutes only to be turned away.
"We were young but we stepped up when we had to," Soler said.
Soler said his squad's chemistry received a huge boost with the match.
"We found out we can rely on girls that we didn't think we would have to and they will come through," Soler said. "Everyone is a huge piece of the puzzle on this team."
Palos Verdes drew first blood as Los Alamitos failed to clear a loose ball and the Sea Queens stuck the ball past goalie Ashley Buckner for a 1-0 lead in the 14th minute. Los Al continued to have golden chances, Madison Harris hitting both the crossbar and forcing the Sea Queen goalie to make a diving save to keep the Griffins off the board.
Taylor continued to put the pressure on down the left side, using her size and speed to get free and put pressure on Palos Verdes.
Gjonovich had a shot get within inches of a wide open net midway through the second half before a defender kicked it away. With just more than 13 minutes left, Los Alamitos was awarded a free kick, which Taylor drilled into the crossbar. Freshman Allison Emmons used a header to put the ball in the net and tie the game at one.
"She (Emmons) did a great job for us all day," Soler said of Emmons, who was moved up to varsity before the game. "She'll be staying up."
On the next offensive possession, a Harris shot to break the tie went just wide.
Los Alamitos travels to Ventura Thursday afternoon for a match at Buena High and then takes part in the Aliso Cup Tournament Saturday and Monday. The girls return home December 15 to face Santa Margarita.