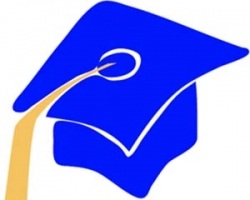 More than 9,000 students were expected to complete their bachelor's, master's and doctoral degrees at CSULB by the end of the summer 2010 session, and the university recognized   them on Wednesday-Friday, May 26-28, at Commencement 2010, a collection of nine separate graduation ceremonies at the Long Beach campus.
The 2010 graduating class is the largest in the university's history, with 9,070 degrees to be conferred.
This year, CSULB confered 220 more bachelor's degrees and 20 more master's degrees than last year.
Out of the bachelors' and masters' degrees to be awarded this spring, 790 were earned from the College of the Arts; 1,510 from College of Business Administration; 670 from the College of Education; 660 from the College of Engineering; 2,390 from the College of Health and Human Services; 2,600 from the College of Liberal Arts, and 450 from College of Natural Sciences and Mathematics.
CSULB also increased the number of its graduates from California's underserved communities.
The bachelor's and master's degree students  graduating this spring include 510 African Americans, 1,840 Asian Americans, 3,140 Caucasian Americans, 1,850 Hispanic Americans and 220 Native Americans.
Nine-hundred and forty of the students are are of undetermined ethnicity.
An additional 390 are non-U.S./Visa students.  Also graduating will be the first recipients of CSULB's independently-awarded doctor of education degree. This first cohort of doctoral candidates began their work toward the degree in fall 2007.
The California State University system established doctoral education programs in response to the state's need for well-prepared administrators to lead public schools and community colleges.
In 2005, the state supported the CSU's request to offer graduate level instruction leading to the doctor of education degree and Senate Bill 724 was enacted, granting the CSU for the first time independent authority to offer doctorate degree programs.
For more information about CSULB, visit www.csulb.edu.