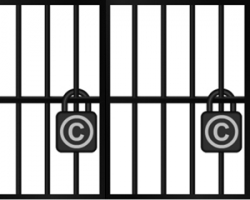 Every year, we look back at the lighter side of the Seal Beach Crime Log.
Yes, there were serious crimes. Bad news will always be with us.
That's no reason to ignore the irony, the wonder and the silliness of our fellow human beings.
For example: this year a vandal was arrested as a direct result of his vanity and another  suspect performed a strip search on himself. (The self-stripping suspect will be in next week's paper.)
So, for this week and next, the Sun will suspend the regular Crime Log and look back at the Year of the Van vandal.
We begin, of course, with the individual who has the dubious distinction of being the most foolish suspect in Seal Beach this past year—at least, the most foolish suspect the press heard about.
Return to the scene of the crime, go to jail
Vanity can bring you to grief.
Take, for example, the man who vandalized McGaugh School one Saturday night this year.
The Seal Beach Police Department arrested a man for vandalizing McGaugh School over the weekend on Sunday.
The accused graffiti tagger apparently returned to the scene of the crime to admire his "art," only to be arrested on charges of vandalism and possession of vandalism tools.
Sgt. Steve Bowles, public information officer for the Seal Beach Police Department, said the crime occurred Saturday night.
Bowles said there was "significant" graffiti painted onto McGaugh School buildings.
The crime was discovered at about 7 a.m.
The case was cracked because a school custodian was driving by, saw a suspicious vehicle and called police.
Seal Beach officers contacted an adult male in the car and arrested him.
Crime Log Assembled by Charles M. Kelly
The crimes listed in the Sun Newspapers were reported to Seal Beach Police Department, Los Alamitos Police Department and Orange County Sheriff Department between Jan.  11 and   June 18, 2010. Only street names are used; times given are reported times, not incident times. Crime Log entries are based on preliminary information.
Space limitations make it impossible to publish every incident. Until proven guilty in a court of law, all suspects are considered innocent.
Thursday, January 14
You ought to know your grandmother better than that—9:34 a.m.—Dogwood Avenue—While cleaning grandmother's garage, the caller found what appeared to be three sticks of dynamite. An officer was dispatched to confirm it was dynamite. As it turned out, the caller had found road flares.
No further police services were required.
Sunday, January 17
Some criminals have no respect for the environment—12:01 p.m.—Galleon Way—While on service, police unit 113 was hailed by a citizen who requested extra patrol checks for people who had apparently been cutting tree branches in the citizen's front yard.
Thursday, January 21
Where do we begin?—10:24 a.m.—8th Street—The caller said he left his keys in the front door a few days earlier and now they were missing.
He wanted the police to be aware of the fact that the keys were missing. He requested extra patrol checks in the neighborhood.
He was counseled about security measures.
Saturday, January 30
Ducks appreciate animal control officers—11:19 a.m.—Electric Avenue—Police unit 402, while on service, found a duck in the storm drain. Police contacted Long Beach Animal Care Services. Unit 402 took the duck to the Seal Beach shelter. Eventually, the duck was delivered to a wildlife center.
Tuesday, February 2
That poor skunk—8:19 p.m.—6th Street —The caller reported a crying skunk on the west side of the property. The caller said the animal had no visible injuries. Referred to Long Beach Animal Care Services.
Wednesday, February 3
You could have called a cab—7:59 a.m.—Seal Beach Boulevard—The caller said a 13-14 year old boy was "throwing a fit," laying down and yelling that he missed the bus. The caller said he was on the Naval Weapons Station side of Seal Beach Boulevard. NWS security had him under observation. Police unit 111 transported him.
Sunday, February 14
Dear thief: some public parks have basketball hoops—8:59 a.m.—Electric Avenue—Basketball hoop was taken. Value: unknown. According to the caller, there was vandalism in the area where the hoop had been located.
Wednesday, February 17
When cooking, please pay attention—10:08 a.m.—St. Andrews Drive, Leisure World, Mutual Unknown—Police received a report of smoking coming from the residence. The Orange County Fire Authority was en route. It turned out to be a case of burned food. Assisted.
Wednesday, February 24
Somehow, "Dog on a Hot Tin Roof" doesn't work—11:20 a.m.—Silver Shoals Avenue and Bolsa Avenue—The caller reported a dog on the roof of a resident. Referred to Long Beach Animal Care Services.
Monday, March 11
Please don't leave home before you've finished cooking—12:30 p.m.—Interlachen Road, Leisure World, Mutual Unknown—A citizen reported second hand information that someone could smell smoke coming from the location. The Orange County Fire Authority was en  route. At 12:36 p.m., the log noted that there was a burned egg on the stove. No one was home. Message delivered to Orange County Fire Authority.
Friday, March 27
Welfare Check—11:08 a.m.—Pacific Coast Highway and 5th Street—The caller saw an elderly white man on the north side of the street.
The caller thought the man looked lost.
He was staring at a street light pole. Police unit 113 contacted a man matching the elderly man's description.
He wasn't lost. He was just going for a walk.
Sunday, April  11
Technically, it would have been a disturbance even if he had talent—1:09 p.m.—Ocean Avenue—The caller said a man had a piano in the bed of his trunk. The caller's complaint: he was playing and singing both loudly and poorly. Police unit 113 counseled the piano man about making noise and he said he would comply.
Thursday, May 6
Stealing Sand—2:28 p.m.—College Park Drive—The caller, relaying second-hand information, said several juveniles with a trash can were taking sand out of the park. The caller did not know if they had a vehicle with them.
Friday, May 7
Blast the fog—3:48 a.m.—Seal Way and Dolphin Avenue—It was a foggy morning when the caller complained about a loud horn going off every 10 seconds for about an hour. Police unit 123 advised dispatch that the noise came from a fog horn.
Tuesday, May 11
Suspicious Person—7:08 a.m.—Seal Beach Boulevard and 405 Freeway—The caller reported an individual on the overpass, looking at the Seal Beach Naval Weapons Station through binoculars. Police unit 111 contacted the individual. The so-called "suspect" was not a spy. The individual was conducting a traffic survey.
Friday, June 18
It could happen to anyone—11:05 p.m.—13th Street—A 63-year-old citizen locked herself out of her residence and needed help getting into her back yard.