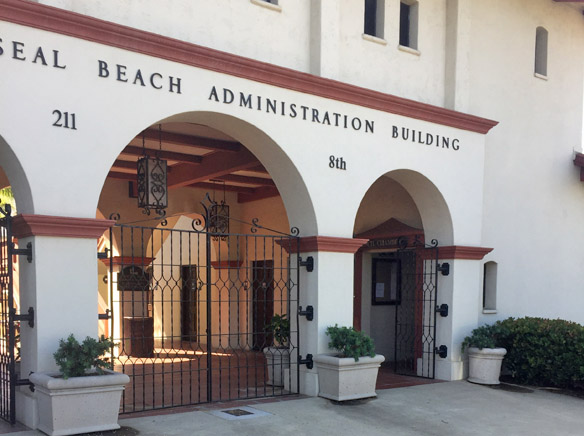 Staff expects entire street to be power washed weekly
The council on Monday, Dec. 9, unanimously approved a contract with GOTM to power wash Main Street for $154,900 annually. According to staff, the entire street will be cleaned each week.
The council also authorized the city manager to execute the contract.
The item was originally on the Consent Calendar, but was pulled for further discussion at the request of District One Councilman Joe Kalmick. Consent Calendar items are voted on collectively without discussion.
During the public comment segment of the meeting, Bridgeport area resident Robert Goldberg asked how often the sidewalk would be washed. He requested clarification of the language in the contract.
According to the written staff report from Public Works Director Steve Myrter, past contracts had one side of one block of Main Street pressure walked each week.
Commenting on this, Goldberg said it would take six weeks to clean the whole street.
"The contract still doesn't define what a sweeping unit is," Goldberg said.
Recreation Manager Tim Kelsey told the City Council that one of the main complaints city staff hears concerned the cleanliness of Main Street.
Kelsey said the expectation was that the contractor (GOTM doing business as Property Care Services) would clean the entire street once a week. They would have four days to do it, according to Kelsey.
He said street cleaning would be done Mondays to Thursdays.
According to Myrter's report, fruit droppings from Main Street ficus trees "have become much more common and problematic."
In an email containing multiple questions to the council, Goldberg asked when ficus trees dropped fruit.
Kelsey said ficus trees drop fruit almost year-round. According to Kelsey, treating trees would never achieve a 100% reduction in the fruit dropping onto the sidewalks.
Kelsey said the city arborist walks Main Street daily.
"It's convenient to a cup of coffee, also," he said.
Kelsey pointed out that in addition to ficus fruit, the Main Street area attracts a lot of pedestrian traffic and is the site of many events.