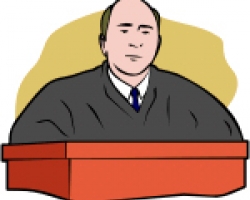 A mental competency hearing has been scheduled for a woman accused of swinging and dropping a 9-day-old boy in front of  a Los Alamitos police officer, according to the Orange County Superior Court Web site.
The hearing, set for Wednesday, Sept. 21 will determine if Natasha Latise Lundy, 20, is competent to stand trial for child abuse.
The defendant, represented by the Public Defender's Office, has pleaded not guilty to all the charges.
Her preliminary hearing began Aug. 8 and continued on Wednesday, Sept. 7. The purpose of a preliminary hearing is to determine if there is enough evidence to justify allowing the case to go to trial.
Lundy is facing four felony counts stemming from the July 24 incident:
Assault with a deadly weapon other than a firearm; Corporal injury: corporal injury on a child; child abuse and endangerment and battery on peace officer or emergency personnel.
Lundy is also facing sentencing "enhancements of" causing great bodily injury during domestic violence with three of the felony charges. In the event of a conviction, sentencing enhancements can add more time to to the sentence.
The case began on Monday, July 24, when the Los Alamitos Police Department received a report of a woman swinging a baby around near Florista and Reagan. The call came in at 6:27 p.m.
According to the Los Alamitos Police Department, an officer arrived to find she was still swinging the baby.
It turned out he was 9 days old at the time.
The responding officer told her to stop. She did not stop.
According to police, as she swung the baby, she dropped him to the ground.
The officer arrested the woman.
The boy was taken to UC Irvine for treatment of life threatening injuries.
On Thursday, Sept. 1, Los Alamitos Police Capt. Bruce McAlpine said the boy's health was in good condition.
Lundy is currently in the Orange County Jail, according to both the courthouse and Orange County Sheriffi's Department Web sites.
It was previously reported that bail was set at $100,000. The Sheriff's Department Web site now reports that she is in custody without bail.
The boy is now in the custody of Child Protective Services.