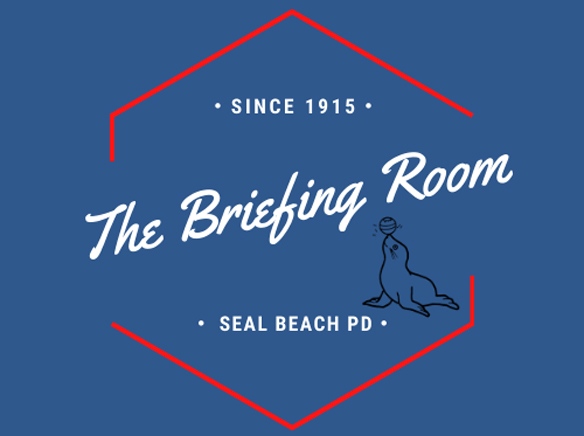 Hi Seal Beach,
I'm back, yet again, to write about another California peace officer who was tragically killed in the line of duty.
On Tuesday, January 31, 2023, Selma Police Officer Gonzalo Carrasco Jr., was flagged down by a resident regarding a suspicious person on her property.  Officer Carrasco got out of his vehicle and went to make contact with the suspicious individual.
As Officer Carrasco approached, the suspect immediately fired several shots, which struck the officer.
A citizen witnessed Officer Carrasco get struck by gunfire and called 9-1-1.  Sadly, Officer Carrasco died as a result of what some have described as an ambush attack.
The suspect was located a short time later and arrested.
A gun was seized during the arrest.  The suspect has a lengthy criminal history which included previous prison time.  He was booked for Officer Carrasco's murder, being a felon in possession of a firearm, and a probation violation.
According to the Fresno Bee:
The suspect "has a criminal background that includes charges for firearms possession, robbery and drug possession, court records show.  He has been arrested several times by Selma police since 2019.  In 2020, he was charged with being a felon in possession of a firearm, possession of a controlled substance while armed, carrying a loaded firearm in public and carrying a concealed firearm.  In a deal with prosecutors, [the suspect] pleaded no contest to being a felon in possession of a firearm and the three other felonies were dropped.  [The suspect] was sentenced to 5 years and four months on March 7, 2022, but was released in September 2022, based on an accumulation of time credits calculated by the California Department of Corrections and Rehabilitation.  As part of his release, [the suspect] was placed on Post Release Community Supervision for 2 years, 11 months and 30 days as part of California's AB 109 law, commonly called prison realignment.  In February, his time on supervision was extended to 3 years and 21 days, after he failed to report to his probation officer."
Officer Carrasco served with the Selma Police Department since May of 2021, and was expecting a child at the time of his murder.
Rest easy, Officer Carrasco, we have the watch from here.