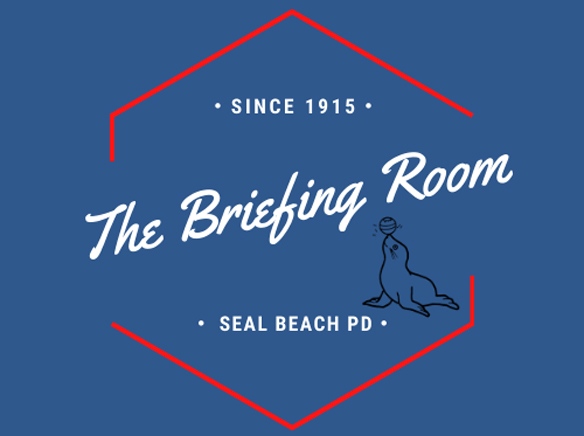 Last week I wrote about the SBPD utilizing the Neighbors app (https://ring.com/neighbors) to help us with digital neighborhood canvassing.
This week, our friends at Ring have provided some helpful tips about keeping your homes and businesses well lit, to help prevent crimes from being committed.
The Seal Beach PD recommends factoring in these strategies when choosing and installing your home security lighting:
• Security Lighting Tip #1: Ensure That They Are Installed Out of Reach—A common mistake people make when installing their security lights is where they place them. If your lights are installed within reach, it will be easy for intruders to tamper with them. Lights should be installed over 2.5 meters or 8 feet from the ground or along your roof lining.
• Security Lighting Tip #2: Ensure All Entrances to Your Home Are Well-Lit—It is of utmost importance that all of your home's main points of entry (front, back, and garage doors) are well-lit for optimal security.
With adequate lighting, you can easily evaluate your surroundings when arriving home at night to be sure that no intruders are lurking in the shadows.
Having well-lit entrances will also minimize the amount of time you spend getting through the door. We also advise lighting landscaping features, such as bushes and fountains, that could impede an intruder by blocking them.
• Security Lighting Tip #3: Get Motion Sensor Lights—These lights not only save energy, but the element of surprise they bring can cause even more disruption for would-be intruders. An intruder entering your property will be caught off-guard when they are suddenly illuminated, and become visible. In such a scenario, most intruders will be caught unaware and flee your property.
We know that well-lit properties are less attractive to criminals. Especially when lights are paired with security cameras, criminals are often less willing to approach for fear of their actions being captured on camera.
There are a variety of lighting and cameras available to help secure your homes. Although the SBPD does not recommend one brand or system, we would be happy to discuss placement or other crime prevention strategies with the community. Our non-emergency number is (562) 594-7232.
Keep your questions coming Seal Beach! Email us at askacop@sealbeachca.gov today.