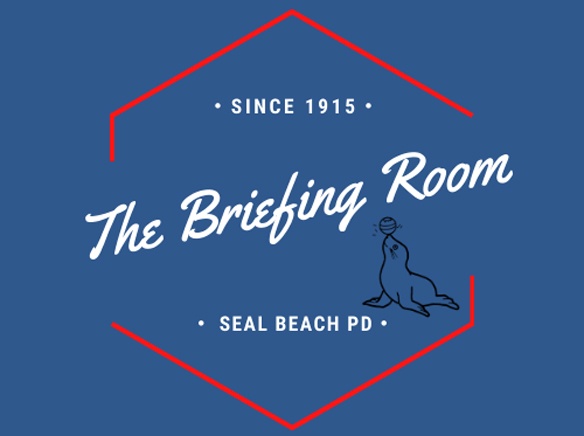 Hi Seal Beach! I hope you all had a safe and very enjoyable 4th of July weekend. Over the weekend, our Police Facility Dog Yosa and I were out and about in Seal Beach. I was happy to see a lot of smiling faces and a bustling Main Street (and Yosa was happy for all the pets and ear scratches she received). The weather was great, the beach was busy, and I'm happy to report that we had no major incidents!
However, as I was walking on the beach and in the beach parking lots, I noticed a tremendous amount of trash and litter. I was disappointed to see such disregard for our beautiful beach and the total lack of respect for our wildlife.
Credit should be given to our Public Works beach crew who diligently sweep the beach and empty the trash cans on a daily basis. But even with their hard work, so much trash could be prevented from entering our beach if people were more responsible with their trash. The California Coastal Commission estimates that 80% of marine debris is land-based. This consists of litter from pedestrians, motorists, poor garbage management (like ill-fitting trash can lids), and industrial waste.
Not only is littering super gross, it is also illegal. Penal Code §374.4 prohibits any person from littering on public or private lands. Oh, and there is a mandatory fine of $250 (minimum) for a person's first offense. The court can also order a person convicted of littering to pick up trash for eight hours. Seal Beach Municipal Code §9.05.035 also makes it illegal to litter in Seal Beach. Our Community Oriented Policing (COP) Team patrols the beach/pier and Main Street every weekend. They actively patrol for people littering. As proactive as our officers are, we simply cannot be everywhere at once. If you see someone blatantly littering, please call our non-emergency number of (562) 594-7232. We want to know about it so we can enforce these laws.
What else can you do to help? Save Our Beach is an organization of volunteers who spend one day a month cleaning up our beaches. If you are interested in participating in a beach cleanup, please visit http://www.saveourbeach.org/seal-beach/. They do a really good job and we're lucky to have them in town.
If Fourth of July was any indication, I'm excited to have a really nice summer in Seal Beach. While you're enjoying the season, please email me your questions at askacop@sealbeachca.gov.