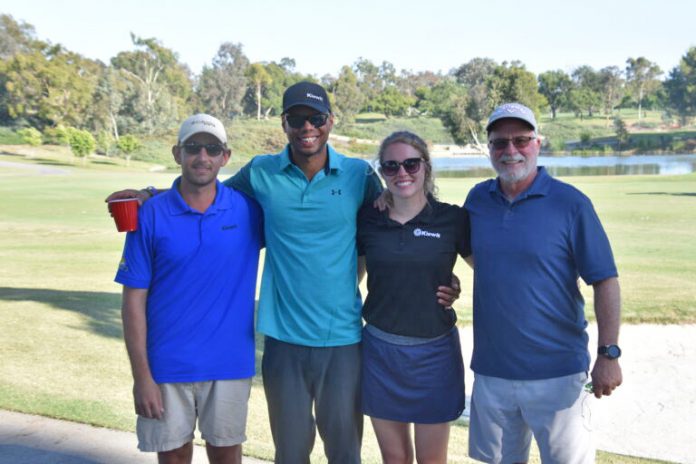 The Youth Center's Annual Fundraising Golf Tournament did not take place last year, due to Covid-19, but it is back this year and shaping up to be a fun filled day of golf, contests, giveaways, and fun on the greens, raising awareness and much need funds to support program scholarships for at risk and disadvantaged youth in Los Alamitos and the surrounding community. The event will take place on July 12, 2021 at Rio Hondo Golf Club in Downey. 
The Youth Center's Annual Golf Tournament activities will start with registration at 10 a.m., which includes a putting contest at 10:30 a.m., lunch from 11:30 a.m. to 12:25 p.m. and a shotgun tournament starting at 12:30 p.m. Dinner will begin around 5:30 p.m. with awards, raffle and auction announcements by 6:30 p.m.
Festivities will include 3 hole-in-one contests, a ball launcher, a long drive contest, cigar giveaways, jerky tasting, sunglass giveaways, beverage giveaways at a hole, raffles and much more.
Unlike most golf tournaments, golfers are encouraged to sign their kids up for the opportunity to play on a team and gain tournament experience. Event sponsor, The Long Beach Youth Golf League put together a team to play in the tournament, giving young golfers the rare experience of playing in a tournament and most importantly, having a lot of fun! Golfers can register online at www.theyouthcenter.org.
"We want to bring this fun and unique day of golf to our community," said Youth Center Golf Chair, Arnie Fine. "Join us on July 12 to support local children by playing in our Golf Tournament or sponsoring a youth golfer. This annual fundraising event will sure be a fun one for the entire family." Proceeds raised from the tournament support the Youth Center's Scholarship Fund for low-income families," Fine concluded.
Teams signed up so far include: Egan's Foursome, Mike McCrary's Foursome, Kunkel's Foursome, David Walker's Group, Awesome Foursome, Party of Fore, Four Players, Vero, Fore Hackers, Forehan Foresome, Fine Fearsome Foursome, Southland Credit Union, Shapiros All, Bill Shelton Foursome, The Close Enoughs, Up to Par, Santa Fe Chieftain Alumni, Ronnie Garcia's Foursome and Luie Rodriquez's.
Event sponsors include Title Sponsor, SA Recycling, Eagle Sponsors, Southland Credit Union and Pacific Premier Bank, along with Sponsors: Patricia Adams, Edward Jones, Golden State Water Company, CellMark, Long Beach Youth Golf League, Landon HR Consulting, The Seal Beach Lions Club, Keystone Realty Group, Los Alamitos Pediatric Medical Group, Inc., CHOC, Dr. Wendy Grose, DNP, State Farm and Westmont of Cypress.
The Youth Center is a non-profit organization whose mission is to transform children's lives one family at a time through collaborative social, educational and recreational programs. Since the birth of The Youth Center in 1952, For more information, call (562) 493-4043 or visit www.TheYouthCenter.org.