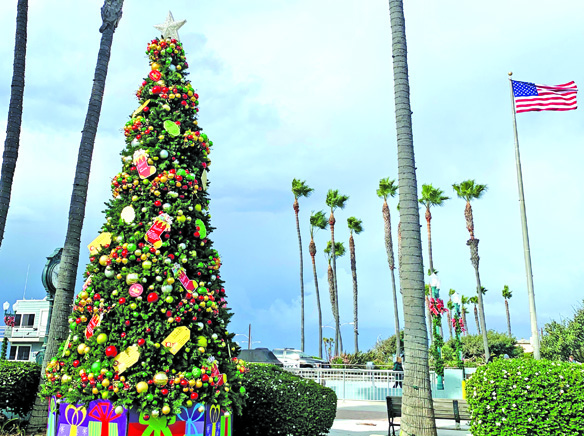 This Saturday is the start of Seal Beach's holiday season. That's when both the annual Christmas tree lighting and the inaugural Turkey Trot are being held in Old Town.
Starting at 7 a.m., the first-ever Seal Beach Turkey Trot will have runners of all ages on their marks at Main Street and Central Avenue. The event features a 10K, 5K, 5K Gym Challenge and a 1K kids race with a course that covers all of Ocean Avenue. The earliest road closures for the Turkey Trot are expected to start Saturday at 4:00 a.m. and wrap up at 11 a.m.
The Sun had not received replies from city officials concerning the status of the Turkey Trot event permit as of Wednesday morning, Nov. 20.
A portion of each race entry fees goes toward Project SEEK of J.H. McGaugh Elementary School and Grateful Hearts of Los Alamitos.
"Project SEEK is proud to partner with the Seal Beach Turkey Trot. We're looking forward to a fun community event to kick off the holiday season, while raising money to support Art and Technology at McGaugh," said Jennifer Rohdenburg, Project SEEK Board Member and Turkey Trot Chair, in a text message to the Sun.
Rohdenburg said more than $2,600 has already been raised by the Turkey Trot to benefit Project SEEK, a nonprofit run by parent volunteers that funds salaries for two credentialed teachers at McGaugh.
Hours after the runners go home on Saturday, real snow, a sledding attraction and Santa Claus will be at Eisenhower Park for the annual Seal Beach Christmas tree lighting. The event starts at 4 p.m. and ends at 8 p.m. The 18-foot tree set up near the base of the Seal Beach Pier will be illuminated at dusk, according to the website of the Seal Beach Chamber of Commerce, one of the organizers of the event (The Sun Newspaper is also a co-sponsor). The flyer for this year's event also advertises that ice skating will be part of the festivities.
The author is a contributor to The Sun and the parent of a McGaugh student and has supported fundraisers for Project SEEK.