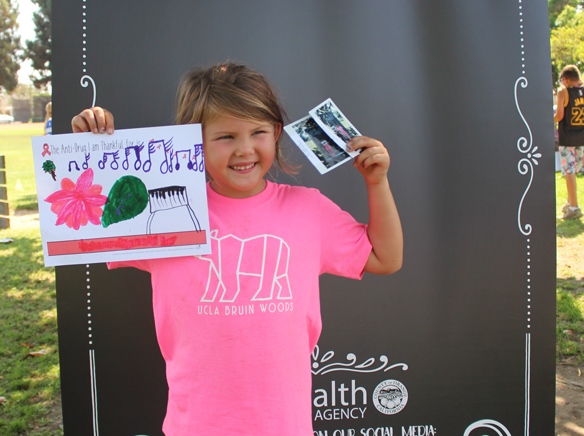 The Youth Center's Camp SHARK program recently partnered with Orange County Health Department to provide a fun Carnival Day to celebrate a summer of being active and to educate young campers on the importance of staying safe, healthy, active and drug free.
For the last year and a half, the Youth Center has worked tirelessly to keep kids safe and COVID-free with the help of several partnerships, including the OC Health Care Agency. Early in 2020, The Youth Center opened their doors with free childcare for essential workers. A year and a half later, they are serving more children and keeping kids safe, thanks to partnerships like the one they have with OC Health Department.
Recently, the Seal Beach Chamber of Commerce partnered with Pavilions in Seal Beach to provide more than 100 containers of sanitizing wipes for The Youth Center.
"It is incredibly powerful when groups come together to support kids," said Lina Lumme, Executive Director of The Youth Center. "We often say, 'Together we make a difference' and that is never more true than when one or more local groups join us to help give even more to our kids," she concluded.
Another way OC Health Department is pairing up with The Youth Center is by providing Parent Education Nights – one-hour workshops designed to help parents navigate their kids through some of today's most difficult challenges. Upcoming workshops take place from 6:30 to 7:30 p.m.:
• Parenting in Today's Society – October 6, 2021
• Got Assets? – December 8, 2021
• Marijuana and Vaping – February 9, 2022
For more information about these workshops, contact The Youth Center at 562-493-4043.
The Youth Center is a non-profit organization whose mission is to transform children's lives one family at a time through collaborative social, educational and recreational programs. Since the birth of The Youth Center in 1952, The Youth Center has been honored to establish valuable partnerships within the community and acknowledges their critical importance in the organization's current and future success. For additional information on The Youth Center, please call (562) 493-4043 or visit www.TheYouthCenter.org.