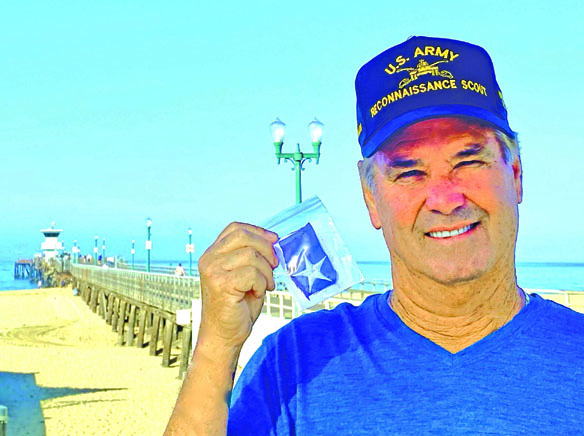 Grant Gray
Seal Beach resident
PFC   1st Reconnaissance Squadron  2nd Armored Cavalry Regiment
B Troop, Christensen Barracks – Bindlach Germany
1971 – 1974
Grant Gray is pictured above on the Seal Beach Pier with a star from a retired U.S. Flag.
He is pictured below driving a tank.
To honor local veterans, the Sun Newspapers and Event-News Enterprise will give away 18 stars recovered from retired U.S. Flags, courtesy of the Seal Beach Yacht Club. Participants will be photographed and featured in a "Veteran of the Week" feature in the Sun and ENE. Due to the limited number of stars, we are limiting stars to one per veteran and distributing them on a first come, first served basis. Just knock on our front door Monday to Friday.