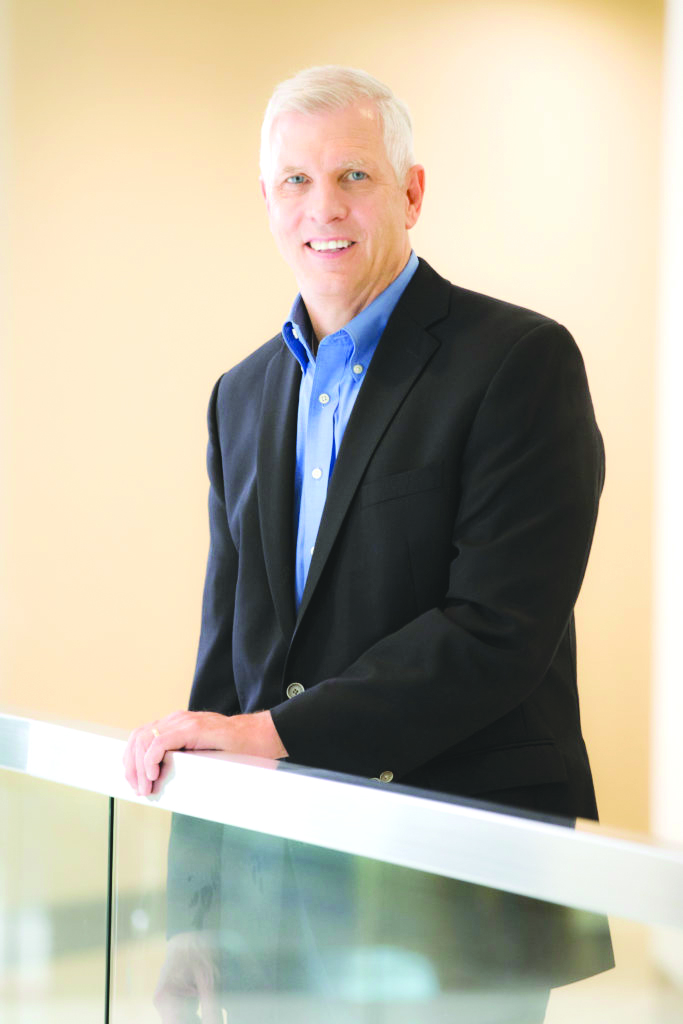 Local beaches paying the price for what happens upstream
State Sen. Thomas J. Umberg said this week his office is working with Seal Beach authorities to find a solution to beach erosion and to prevent communities upstream from sending mountains of trash from washing downstream during each major downpour.
"Sadly, Seal Beach ends up bearing the consequences of what's going on 25 miles upstream," the first term state Senator said. Umberg said Seal Beach has a specific problem but he also has concerns for the entire coast of California as sea levels and the earth's temperature continue to rise.
Umberg was elected to Senate District 34 in 2018, following a career that included stints as both a civilian and military prosecutor and two earlier terms in the California Assembly. The district includes Seal Beach, Los Alamitos and other local communities.
Sitting for an in-depth interview in his Santa Ana district office this week, Umberg said he has a special interest in coastal communities such as Seal Beach.
In fact, Umberg noted that Governor Gavin Newsom has recently signed legislation he proposed to study the coming impact of climate change on coastal communities.
"There are those that believe that climate change is either not happening or just a natural phenomenon," said Umberg. "I am not one of them. It's happening and we need to deal with it."
Umberg said the state needs to "lead by example" by taking responsibility so he co-sponsored a bill to begin the process of studying ways to mitigate the coming impacts to coastal communities. "I don't know why we were not studying it before," he said.
In addition to working with local authorities, Umberg said his office is also working through the state's Costal Commission. "I know they (Coastal Commission) can be difficult and bureaucratic, but they do operate within the bounds of laws enacted by the legislature."
Umberg acknowledged that the Coastal Commission does have the responsibility of carrying out the California Coastal Act, which was passed under the basic premise that "this beautiful California coastline is a great gift and we have to preserve it," he said. "It is a nonrenewable resource."
'If we allow the coastline to be degraded, we're going to impact the tourism economy and the maritime economy, so we have to act," he said. California's economy is the world's fifth largest and must be protected, he added.
Umberg said he recently visited Seal Beach to speak to the Chamber in order to emphasize his interest in protecting the coastal environment and economy.
Regarding the more immediate problem of the trash washing up and beach erosion being caused by downpours into the San Gabriel River, Umberg said "I am working with local authorities to see what can be done to find a solution."
Beyond coastal erosion, Umberg said that as Co-Chair of the upcoming 2020 Census, he is working to ensure that every person in the state will be counted. While federal resources are lacking, Umberg said, California was investing to ensure an accurate count.
For every person not counted, said Umberg, the state will lose approximately $2,000 annually in federal funding for transportation, education and healthcare. According to a New York Times report this week, California is investing nearly $200 million in its Census efforts.
Umberg, a retired Colonel in the U.S. Army, said he will also support the Naval Weapons Station in Seal Beach, adding that it is critical to have "more integration between military and civilian communities."
Until very recently, he noted, Orange County was blessed with an abundance of military facilities. Marine bases in El Toro and Tustin, Navy bases in Long Beach and other offices have closed, said Umberg, adding that only the Navy weapons station in Seal Beach and the Joint Forces Training Base in Los Alamitos remain in operation.
These military installations are critical elements of the local communities, he said, and must be protected.