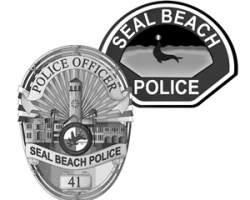 Three cars collided at approximately 5:09 p.m., Wednesday, Nov. 30 in Seal Beach. The collision spanned both the north and south lanes of Seal Beach Boulevard on the 405 Freeway overpass. The investigation forced the closure of Seal Beach Boulevard for several hours.
Members of the Seal Beach Police Department arrived on scene shortly after. the collission occurred The Orange County Fire Authority as well as the Huntington Beach Fire Department responded to the scene and treated the injured motorists.
Both the north and south lanes of Seal Beach Boulevard were closed for the next several hours while members of the multi agency STAR Traffic Accident Reconstruction Team completed their investigation. Motorists had to take a detour onto the 405 and then circle back in order to reach destinations north of the overpass.
The The Seal Beach Police Department is asking anyone with information about the collision to call Officer Craig Jones at (562) 799-4100, extension 1632.