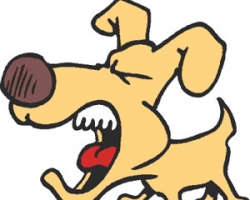 Owners of barking dogs could face fines when Seal Beach's new noisy animal ordinance becomes law.
The City Council unanimously approved the first reading of a proposed amendment on Monday, April 11. The ordinance will not become law until after it is passed on the second reading, which is expected to take place at the Monday, April 25 council meeting.
The new ordinance amends the existing city code to define a noisy animal and outlines what animal control officers can do about those animals, according to the staff report by Mark Persico, Seal Beach director of Development Services. Seal Beach animal control services are provided by contract by Long Beach Animal Care Services.
Persico said the new ordinance "clarifies" the existing definition of a public nuisance.
Mayor Michael Levitt, councilman for District 5, originally proposed a barking dog ordinance because Seal Beach doesn't have such a law. Levitt was disappointed when staff proposed an ordinance based on the Long Beach model that would require three complaints from neighbors before taking action.
On April 13, Persico told the council that Long Beach animal control officers found that sometimes a neighbor would complain about a dog to retaliate against the owner. For that reason, Long Beach animal control officers had recommended requiring more than one complaint about a barking dog.
Persico said the proposed ordinance included an exception for the animals in the Long Beach Animal Care Center shelter.
John Keisler, bureau manager for Long Beach Animal Care Services, said animal control officers try to work with dog owners to determine why the animal has been barking.
"Fortunately, Seal Beach residents usually do the right thing," Keisler said.
District 1 Councilwoman Ellery Deaton asked what the penalties for violating the ordinance would be.
Keisler said the dog owner would receive a $100 citation or a zero fine warning on the first offense. He said that warning usually did the trick.  However, on the third offense the fine could rise to $500. These fines would be handled as administrative cases rather than criminal cases.
If the third fine did not solve the problem, Long Beach Animal Care Services would have to consider filing a case in criminal court.
Keisler said the Long Beach agency would keep the fees paid by pet owners.
Levitt said he was concerned about situations in which only one person had been the victim of a barking dog. However, he said he would support the policy that required two complaints.