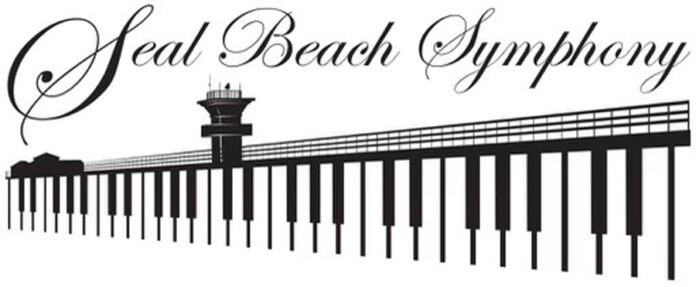 Chad Berlinghieri, artistic director of the Seal Beach Symphony, this week gave the council a presentation about the Symphony as the organization prepares for its Mother's Day Recital.
"I made my debut as a soloist at the Sydney Opera House at age 17," Berlinghieri said.
He formed a company called Cathedral Productions when the Schuller family sold the Catholic Christ Cathedral to the Diocese of Orange. Now he is the artistic director of the Seal Beach Symphony. He showed a slide of the Symphony's logo. He said it took two years to get the trademark. "No one else can associate a musical instrument with the Seal Beach Pier," he said. (In the logo, the supports for the illustration of the pier resembles a piano keyboard.)
The last of five productions for the current year is coming up on May 14, the Mother's Day Recital at Old Ranch Country Club.
Berlinghieri then talked about his Patriots in the Park concert. He wanted to build a little Hollywood Bowl in Seal Beach. (He said he'd been a guest at the real thing five times.)
"The chief of police said I couldn't do it on the pier," Berlinghieri said.
Council members chuckled.
Berlinghieri then showed the council of an aerial photo of the result on Sept. 17. (It appeared in the photo that one side of Eisenhower Park was full.) "Eight hundred and fifty of my closest friends," he said.
Berlinghieri said the Lions sold $600 worth of hot dogs. "We donated all of the proceeds to the Youth Center," Berlinghieri said.
This year, the Seal Beach Symphony put on a nine-hole golf tournament. Berlinghieri promised an 18-hole tournament next year.
"I love Seal Beach. I love Classical music," Berlinghieri said.
He said he looks forward to doing more projects for the city.