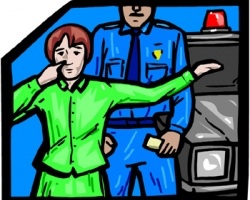 The Seal Beach Police Department will hold a DUI/driver's license checkpoint starting at 8 p.m., Friday, Jan. 1, 2010 in the south end of the city.
The checkpoint is part of a state-wide, 18-day, holiday drunk driving crackdown funded by a grant from the California Office of Traffic Safety.
"The Seal Beach Police Department exercises a zero tolerance policy regarding drinking and driving," said Sgt. Steve Bowles,  public information officer for the SBPD.
In 2008, 11,773 people died in highway crashes involving a driver with a blood alcohol level of .08 or higher.