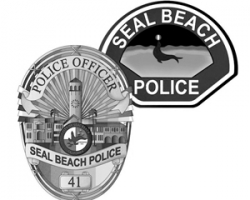 The Seal Beach Police Department will kick of its new disaster preparedness program Wednesday, Nov. 3. The department will launch the new program, Neighbor for Neighbor (N4N) at 3 p.m. Wednesday, Nov. 30 at the Seal Beach Police Substation located on the Seal Beach Pier. This event will occur rain or shine.  Participants will how they can have an event to prepare their neighborhood for disaster.
The N4N program has been in its developmental stages for the last year with selected neighborhoods participating. Each of Seal Beach's neighborhoods has its own unique character and challenges. The program addresses the distinctive needs of each area, according to Sgt. Steve Bowles.
For more information about N4N, call Emergency Services Coordinator Todd DeVoe at (562) 799-4100 ext. 1145 or e-mail him at TDevoe@sealbeachca.gov.