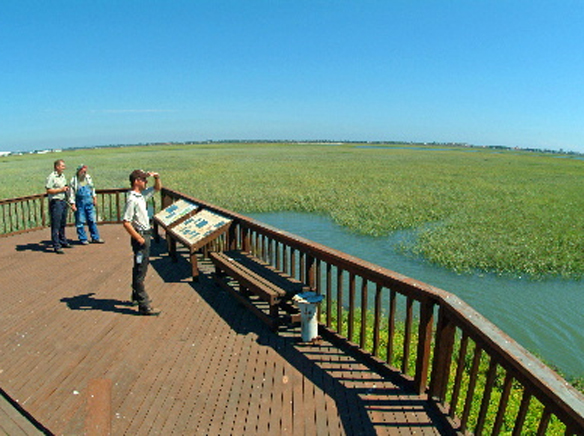 The local Navy  base recently won two prestigious Navy-wide awards, the base announced Thursday, April 23.
The Naval Weapons Station Seal Beach and its detachments in Fallbrook and Norco, California were honored with the 2019 Chief of Naval Operations Safety Award, small non-industrial category April 22.  Only one day before, the command was informed that it had won the 2019 Secretary of the Navy Environmental Award for Natural Resources Conservation, small installation category.
"These awards are a perfect example that what we do matters, but how we do it matters even more," said Commanding Officer Capt. Jason Sherman. "I'm extremely proud of the work we accomplish here, and I'm not at all surprised that we have been once again recognized at such a high level."
"Our safety team has done a remarkable job," said Safety Director Thomas Beck.  "Even more importantly, all levels of the command have proactively executed their safety roles and responsibilities.  We always say that every person aboard our installations is a safety observer, but it is the workforce that lives it every day.
"Over the course of the past year base safety staff have improved our processes, which led to greater hazard identification and abatement, as well as improved controls, risk management and mishap prevention," said Beck.
"This year, our environmental awards submission focused on the great work being done at our Fallbrook detachment," said Acting Environmental Director Jeff McGovern.  "Our command has empowered the environmental team to solve complex environmental problems that impact the Navy mission."
"What has been exciting is our success at turning short-term impacts into long-term stewardship opportunities," said Christy Wolf, Detachment Fallbrook's conservation program manager.  "Our goal of improving ecosystem resiliency in the face of climate change, for example, was leveraged to save a Marine Corps pipeline project over a million dollars with a win-win solution that also contributes to better groundwater recharge."
"Both safety and environmental stewardship are fundamental values that form some of the most basic elements of our culture as Navy professionals," said Sherman.  "We live by these values, and they should intertwine into all of our activities, both on duty and off duty."