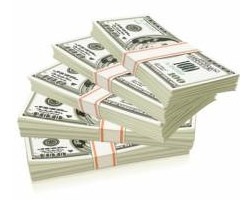 Update: The former president of Rehab Financial has made a plea agreement with the U.S. Attorney's Office to repay funds embezzled from several California cities, including Seal Beach. Details of the agreement and the case update will be published in the Sun Newspapers on Thursday, May 13 and posted on this Web site Friday, May 14.
An escrow firm is suspected of stealing almost a half million from the city of Seal Beach.
The U.S. Attorney's Office is investigating the Huntington Beach-based Rehab Financial for embezzling federal housing grant funds from California city governments, according to a press release issued Friday, April 30, by the Seal Beach Police Department.
The city is apparently one of 12 victims in the embezzlement case.
Two of the victimized cities have been identified: Seal Beach and San Francisco.
The SBPD is cooperating with the federal investigation, according to the police press release.
Authorities are investigating the now-defunct Rehab Financial, Inc. for stealing federal grant monies from 12 cities, according to Sgt. Steve Bowles of the SBPD.
Bowles told the Sun that Seal Beach lost $480,000.
"This was an escrow company that dispersed the funds for the low and moderate income housing program," said David Carmany, Seal Beach city manager.
Carmany confirmed that it was standard practice
According to a San Francisco Weekly report on Wednesday, March 31, the city of San Francisco has filed a lawsuit accusing Rehab Financial of stealing $1 million from that community.
Rehab Financial had been in business for 20 years. The firm's various clients apparently became suspicious when Rehab Financial stopped returning phone calls.
Bowles said a representative of one of the cities went to the company's office in Huntington Beach, only to find the office had been vacated.
Bowles said the SBPD received word about two weeks earlier that Rehab Financial had "absconded" with federal funds earmarked for Seal Beach.
This is the second embezzlement case to hit the city since the Keith Evanoff case broke in May 2007.
Evanoff was the city treasurer for Seal Beach. Carmany said that a week before he joined the city, Interim City Manager Greg Beaubien contacted Carmany. Beaubien told Carmany he suspected Evanoff of stealing $30,000 in city funds.
Evanoff was convicted of embezzling more than $150,000 on Aug. 1, 2008. According to a memo by his prosecutor, Senior Deputy District Attorney Douglas D. Brannan, Evanoff paid $265,000 in restitution to Seal Beach.