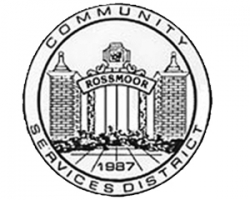 The Rossmoor Community Services District board of directors will hold a public hearing on Tuesday, June 4 on whether the district should apply for so-called "latent powers."
Those powers—called cityhood by another name by some critics—would allow the unincorporated community to hire law enforcement and animal control services.
The decision was made at the Tuesday, April 12 meeting of the RCSD board.
The June 4 public hearing is required by the Orange County Local Agency Formation Commission, which has authority to grant the unincorporated community authority to hire police and animal control services.
At the end of the public hearing, the RCSD board will vote on whether to adopt a formal resolution to ask LAFCO for latent powers.
LAFCO Chair John Moorlach, who is district 2 Orange County supervisor, has publicly opposed latent powers for Rossmoor.
The Rossmoor board held a special meeting Thursday, April 7, to discuss the results of a recent survey on what sort of government residents want.
Rossmoor General Manager Henry Taboada said the sole purpose of the meeting was for board members to respond to the survey.