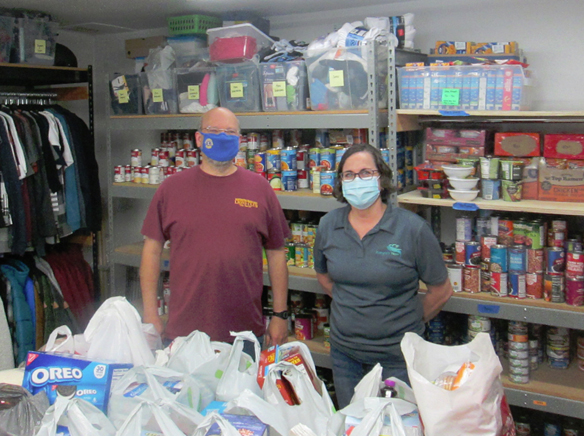 Many of you know of Las Damas, the non-profit that serves local students.
But there's also another group that serves at-risk students from Marina, Huntington and other area high schools.
It's Robyne's Nest at 7602 Talbert Ave., Huntington Beach. Robyne Wood, a Huntington Beach mother, saw a need for services for at-risk high school students in our community so she founded Robyne's Nest in 2015.
"These students are close to becoming adults and assuming responsibility for themselves but they don't have the support or tools they need to make the transition," said Elisabeth Hassanzadeh of Robyn's Nest. "We believe that an education, both formal and practical, is the key to a successful transition. An agreement with both the Huntington Beach Union High School District and the Newport Mesa High Schools allows the administrations of the high schools to contact Robyne when they identify an at-risk student."
"Once the student and Robyne meet and decide that our program is a good fit, the work begins. First and foremost, it's established whether or not the student has safe and stable living arrangements and the means to provide for their basic needs. If they do not, appropriate housing is found and a monthly stipend is established. Each student has a different situation and we tailor our support to meet their needs. We offer weekly counseling sessions, life skills classes, a non-perishable food pantry, school food pantries, holiday food boxes, transportation, birthday/holiday care bags, high school senior activity assistance … "
"The cornerstone of our program and what we believe sets us apart is the one-on-one relationship that Robyne establishes and maintains with each student. She is a guiding light holding them accountable to goals and expectations and to congratulate them on their successes."
"Changing the future means starting with our most vulnerable students, who want to be better than where they came from and need help breaking the cycles," said founder Robyne Wood.
Jeff Campana, president of the Huntington Beach Host Lions Club, said: "When the COVID restrictions prevented us from holding our legacy projects (pancake breakfasts, BBQs, Crabfest), we looked for new ways for our club to help the community. We identified Robyne's Nest as a group we wanted to work with, and have conducted three food drives for them over the past year and also given them monetary support. We support their mission of helping at-risk and homeless high school students."
"As Huntington Beach Lions, we take our slogan 'We Serve' very seriously," said Lee Love. "We love helping our local charities, and we've been involved with Robyne's Nest for years. I enjoyed the event and seeing my fellow Lions in person, What a treat!"
"When a student is in need, both the Lions  and Robyne's Nest are there to help with no questions asked," said Huntington Beach City Historian Jerry Person.
"People helping people is what makes our community thrive," he said.
You can learn more about Robyne's Nest at: http://www.robynesnest.org.