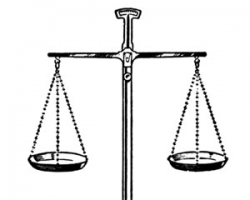 A retired priest and Seal Beach resident will face trial on charges of lewd conduct with a child. No trial date has been set.
"He waived prelim (the preliminary hearing) and was held to answer," on Thursday, June 10, according to Farrah Emami, spokesperson for the Orange County District Attorney's Office.
The term "held to answer" is legal jargon that means "going to trial."
Denis Lyons, 76, has been accused of four counts of felony lewd conduct with a specific child in the 1990s. His preliminary hearing began in November 2009.
The hearing was scheduled to continue on June 10, but the defendant's decision to waive the preliminary will allow the case to go forward.
Case background
Lyons was arrested Monday, July 20, 2009 by Costa Mesa Police Detectives. According to the Los Angeles Times, he was arrested at a community center near his Leisure World home.
The District Attorney's Office announced the charges against Lyons the next day.
According to the DA's Office, the crime came to the attention of the authorities when a lawyer representing Lyons' accuser contacted the county prosecutor's office. The lawyer had been representing the now grown man in an unrelated civil matter when the lawyer was told about the abuse.
As previously reported in the Sun Newspapers, prosecutors say Lyons committed four separate acts with a boy in the rectory and sacristy at St. John the Baptist Catholic Church in Costa Mesa between Jan. 1, 1992 and Dec. 31, 1995.
The boy was a second- and third-grade student in Catholic school at the time.
Lyons waived his initial arraignment on Wednesday, July 22, 2009. Lyons was released on $100,000 bail at 12:16 a.m., Thursday, July 23, 2009.
Lyons has no known prior convictions on charges of child sex abuse.
However, Lyons was charged in 2003 with abusing three boys during the years 1978 to 1981.
According to the DA's Office, those charges were dismissed because the statute of limitations had expired.
At one time, California law allowed the prosecution of child sex abuse cases after the statute of limitations expired. However, the U.S. Supreme Court ruled that the law went too far. The ruling had nothing to do with anyone in Seal Beach.
In August 2004, the Survivors Network of those Abused by Priests held a demonstration outside Leisure World to let the public know that two retired priests living in the gated community had been accused of child sex abuse in the past.
One of those men was Lyons.
In 2004, the Diocese of Orange issued a report on priests accused of abusing children. That report identified by name 16 priests who had been "credibly accused" of child sex abuse. Lyons was one of the 16 priests named.
An all-faith crime
While child abuse by Catholic priests gets most of the press, the problem is not limited to  Catholics. Unfortuantely, figures are hard to come by and are sometimes contradictory.
This is partly because the Catholic church has a centralized chain of command and other religions do not.
In June 2007, the Associated Press found that Protestant churches throughout the United States received an average of 260 child abuse reports a year.  The figure was based on claims filed with three insurance companies.
According to Insurance Journal.com, the Roman Catholic Church has found 13,000 credible claims of child abuse against priests since 1950.
That works out to roughly 228 cases a year—32 fewer cases a year among Catholic priests than among Protestant clerics.
The Catholic League took a look at the same issue in February 2004 in a report called "Sexual Abuse in Social Context."
"In a 1984 survey, 38.6 percent of ministers reported sexual contact with a church member, and 76 percent knew of another minister who had had sexual intercourse with a parishioner," the Catholic League report said.
The Catholic League report said that a Washington Post survey put the figure for pedophile priests at 1.5 percent. A New York Times survey: 1.8 percent.
According to "Pedophiles and Priests" Pennsylvania State University professor Philip Jenkins as many as 2 to 3 percent of Protestant clerics may be pedophiles—compared with 0.2 to 1.7 percent of Catholic priests.