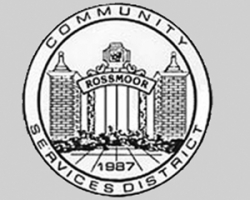 The future relationship between Rossmoor and Los Alamitos will be the subject of a community workshop at 7 p.m., Tuesday, Jan. 11 in Rush Park Auditorium.
Los Alamitos City Council members Marilynn Poe and Troy Edgar will give a presentation on proposed general plan amendments that require consultation with Rossmoor residents. The workshop will be part of the regular Rossmoor Community Services District board meeting.
According to the Rossmoor Community Services District, Los ALamitos officials have adopted the goal of annexing Rossmoor.
"Also, the General Plan amendments being discussed by Los Alamitos requires that Rossmoor be considered in matters dealing with land use, such as zoning," the press release said.
The Orange County Local Area Formation Commission has placed Rossmoor under Los Alamitos' "sphere of influence."
Rush Park Auditorium is located at 3021 Blume Dr.
Seal Beach author publishes new book
"Poignant Memories," a new book by Eve Turkheimer, has been released by Dorrance Publishing.
Getting through old age does not only denote the number of years one spent on Earth, but most importantly, it represents a person's countless heartrending reminiscences and how they touch and make a change for others.
In "Poignant Memories," Turkheimer retells the most touching stories in her more than 70 years of existence.
Her experience at age 9, participating in a life-saving Kindertransport to London, allows her to explore the world and other people, including her foster family, who forever became a formative part of her life.
Kindertransport children were refugees, mostly Jewish, who found fosterhomes in the United Kingdom prior to the start of World War II.
Turkheimer's encounters with death, illness and pain inspired her to pass down all she has learned, in addition to her memoirs, to her children, grandchildren and great-grandchildren, as well as a diverse and potentially captive reader audience.
" Poignant Memories" is a 200-page paperback with a retail price of $19.  The ISBN is 978-1-4349-0691-5.
It was published by Dorrance Publishing Co., Inc. of Pittsburgh, Pennsylvania.
For more information, visit www.dorrancebookstore.com.