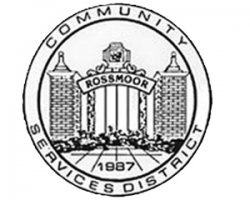 The Orange County Sheriff's Department will relocate its Rossmoor office to Rossmoor Park at an unspecified time in the future. At a special meeting on Thursday, Sept. 1, the Rossmoor Community Services District Board directed General Manager Henry Taboada to facilitate the relocation of the Sheriff's Department office from Rush Park to Rossmoor Park.
The office has been in operation since 2007. Deputies use the office to file reports and meet fellow deputies during shift changes.
According to a press release issued by the Rossmoor board, the RCSD decided to move the office in response to increased police activity in that part of the community and to provide an added law enforcement presence to the businesses and the apartment complex in the Rossmoor Shopping Village.
The move comes after the Los Alamitos Planning Commission added the Rossmoor Shopping Village to the Los Alamitos General Plan, a move that may be a step toward annexing the 14.5 acre area into the city of Los Alamitos.
The new office will be located in the Rossmoor Park Community Center and will be shared with Rossmoor recreation staff.
The Rossmoor Homeowners Association, which currently shares that office, will swap their office to Rush Park and have exclusive use of the office at that location.
The move will take place as soon as everyone involved works out the logistics.