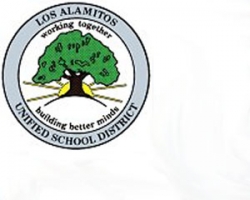 Read Los Alamitos Unified School District Board President Karen Russell's lips:
There will be no teacher layoffs.
Russell explained the statement following a Board closed session meeting.
According to Russell, the Board discussed employee negotiations, especially as it relates to closing the District's budget gap.
The Board said it is confident that the Interest Based Bargaining process that the employee associations and the District have used for the last four years will continue to produce results that meet our mutual interests of:
• Instructional Excellence
• Employee Welfare
• Financial Stability
The Board said it is therefore committed to maintaining similar class sizes next year as this year.  This means that the District will not be issuing layoff notices to teachers next month.  Layoffs are considered disruptive to students, staff members, and schools and do not meet mutual interests.
Russell said the Board is able to make this commitment because: The one-time $1.8 million Federal Job Act fund will be used to save teacher jobs and maintain current class sizes into the 2011/12 school year.
Federal Job Act funds will also be used to maintain support services provided by classified employees.
Russell said the District has built a strong reserve account through prudent financial management, employee salary concessions, and parent generosity.
Meanwhile, employee bargaining process will continue so that the District can respond to the changing financial news out of Sacramento.
School Districts are legally required to notify certificated personnel of possible layoffs by March 15 each year.
According to LAUSD, Superintendent Gregory A. Franklin, Los Alamitos Unified School District controls its own hiring decisions.
The Board's decision was made despite ongoing uncertainty regarding the state budget. According to a budget almanac published by the District, public schools in California will face a further cut of $351 per student if tax extensions in Governor Brown's proposed budget are not approved by voters in June. For LAUSD, that amounts to about $3.28 million.
Regardless of the outcome of the June vote, the budget proposal allows districts to keep flexibility in how they use categorical funds. Also no matter the vote, the state will delay paying the districts another $2.1 billion until next year.