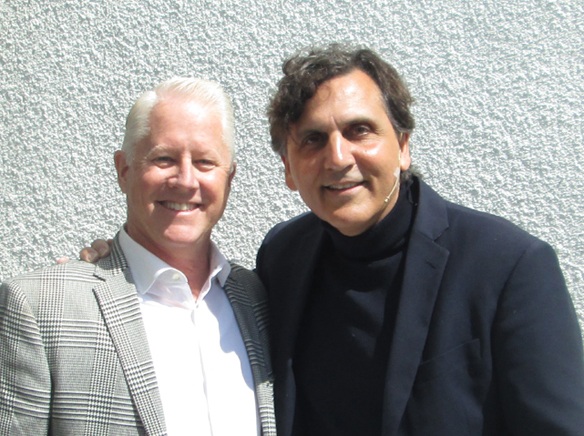 Pendulum Properties has begun a multi-million dollar renovation of Peter's Landing Marina Shopping Center at 16400 Pacific Coast Highway in Huntington Harbour.
"We will reinvigorate the center's new storefronts, create walking paths, a park plaza for community use, a restyled boardwalk, exciting sculptures and much more," said Kevin Hayes of Pendulum Properties. The center is reinventing itself for its 40th Anniversary in 2019.
It opened in 1979, overlooking a stunning marina and variety of boats. Not only does it have a dock for visitors but retail, restaurant, and office space. "We're thrilled with the renovation which will make it one of the most spectacular waterfront centers in California," said Lee Ann Canaday, owner of REMAX Fine Homes (a tenant at Peter's Landing). Canaday expressed her excitement for the $10 million renovation on her KDOC-TV real estate show.
"It's wonderful to see that the new ownership at Peter's Landing is moving forward with a beautiful makeover," said Huntington Beach City Councilman Patrick Brenden. "They're doing it the right way by engaging the community and getting input to guide their design effort. For those who feared Peter's Landing might end up being overdeveloped, new owner Kevin Hayes has listened and responded with something that will honor the character and history of Peter's Landing."
"We at Calvary Chapel of the Harbour love having our church home here and we look forward to seeing the center transformed as we approach our 15-year anniversary in this community (May 18, 2003)," said Pastor Joe Pedick. "We eagerly wait in anticipation of the new look and are very hopeful that the upcoming renovation will attract many more people to enjoy this beautiful, picturesque resort location. This truly is a wonderful place for all to be a part of."
For more info, see http://www.peterslandinghb.com to keep Informed on the new developments there.