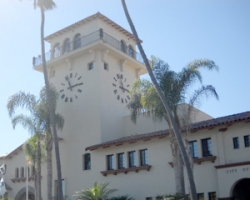 The Seal Beach City Council is expected to approve the second reading of an ordinance that bans commercial marijuana from the city at the agency's Monday, Feb. 27, meeting. The commercial marijuana ban is listed on the Monday consent calendar. Also on the agenda are a report on the West End Pump Station.
One item that is not on the agenda is the proposal to consider hiring a consultant to substitute for Community Development Director Jim Basham, who was placed on paid adminsitrative leave earlier this month. The council had agreed at the Feb. 13 meeting to continue the matter until the Feb. 27 meeting—but the item did not appear on the Feb. 27 agenda.
In closed session, the council will discus labor negotiations with the Orange County Employees Association, the Police Officers Association and the Police Management Association.