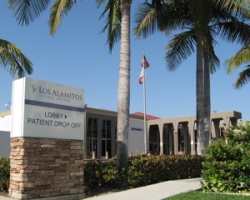 Rudolph Giuliani, John Kerry and Bob Dole have more than one thing in common: besides being presidential candidates, all three men are prostate cancer survivors.
Treatment for prostate cancer can involve surgery as well as hormone therapy, radiation or a combination of options.
Men diagnosed with the disease also may choose to observe the progression of their condition closely without pursuing active medical treatment. Surgical treatment usually is recommended during the early stages of prostate cancer.  A radical prostatectomy involves removing the entire prostate gland, seminal vesicles and surrounding tissue, including the pelvic lymph nodes.
While there are no absolute guidelines, the procedure usually is restricted to men with a life expectancy of 10 years or more and those with a prostate-specific antigen level of less than 20.
Recovery time will vary, but in general, the hospital stay is two to three days, and normal activities can be resumed in three to six weeks.
Hormone therapy may be recommended for patients with cancer that has spread beyond the prostate.
This treatment option reduces the amount of male hormones, such as testosterone, that help the prostate tumor grow.
By depleting the testosterone level either by administering monthly shots or surgically removing the testicles, symptoms can be relieved and the tumor shrinks.
However, hormone therapy does not cure cancer and is effective only for about two years, when most tumors start to grow again. There are two types of radiation treatment for prostate cancer. External radiation therapy involves aiming high-energy X-rays at the cancer tissue, killing cancer cells and shrinking tumors.
It has shown to limit cancer growth in early stages of the disease and lessen pain in later stages.
Radiation therapy usually is administered five days a week for seven to eight weeks.
Another form of radiation therapy, called brachytherapy, involves injecting radioactive pellets (called seeds) into the prostate gland.
Seed therapy can be done during one hospital visit. Watchful waiting may be an option for men who have been diagnosed with a slow-growing tumor.
Because their life expectancy may be the same as men without prostate cancer, the side-effects of treatment may outweigh the benefits.
Men who choose this option visit their doctor often.
Hormone therapy may be started if the tumor begins to grow.
Treatments and medical procedures for prostate cancer have improved over the last decade.
It is important to remember that each treatment method has its advantages and disadvantages, differing levels of effectiveness and various side effects.
For more information about prostate cancer treatment, talk to your doctor or visit the American Cancer Society Web site at www.cancer.org.
To find a physician who specializes in the treatment of prostate cancer, visit the Los Alamitos Medical Center Web site or call the center at (800) 548-5559.
The new $10 million TotalCare Cancer Center at Los Alamitos Medical Center has both internal and external cancer treatment services.