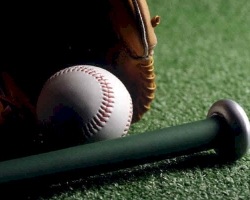 After a heartbreaking, 6-5, eight-inning loss to Marina Tuesday, April 27, Los Alamitos Softball Coach Rob Weil, normally a very affable individual, could think of very little to say.
"Wow. That's a good way to describe it," Weil said. "We just absolutely fell apart there."
The Griffins, who have lost their last two Sunset League games to fall to 3-2 in league and 15-9 overall, led 3-0 going into the sixth inning when things began to come unglued, which was a major concern in the eyes of the second-year coach.
"You lead 3-0 going into the sixth, you should be able to finish things off," an exasperated Weil said after the two and a half hour contest. "I told the kids (Monday) this was going to be a tough week and it has been."
The loss ended the first round of league play. Weil admits he has some doubts whether his squad can rebound.
"I don't know if we can recover from something like this. I don't know if we're mentally tough enough to do it," Weil said. "It's not going to be easy."
Ten of Marina's 14 hits came in the final three innings, including a six-hit explosion to break a 3-all tie in the eighth off Los Al relievers Stephanie Luhmann and Darcy Gardner. For the game, the Vikings (4-1 and 16-7) stranded 12 runners, eight of those in scoring position.
Amanda Sugita allowed just four Marina hits over the first five innings and had a 3-1 lead with two gone in the sixth before sandwiching a pair of walks around a pinch hit single to load the bases and finished her day in the circle. Back to back RBI singles tied the game before a runner was forced out at third.