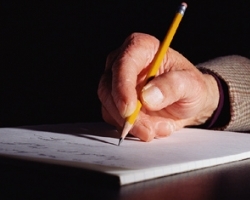 Easy solution for cats and dogs
It breaks my heart to hear cats go missing week after week. I have two indoor cats and knew, thru just human error, my cats would accidentally slip outdoors one day too.
I had to come up with a solution and did. I screened in my side yard, put up cat walks and my cats love it. They are 13 years old now, have the best of both worlds and totally safe from coyotes. They call it catLANTIS.
It's very inexpensive. Feel free to call me to see how easy it is to do (562)430-7081. Your cats and dogs deserve it.

Roger Gilliam
Seal Beach
Seal Beach family helping in Fiji

We just returned from our "Medical Mission" in Taveuni, Fiji.
Med4OurWorld's OB/GYN team finished after completing 31 surgeries in five days, not to mention aided in saving the life of an 8 year old boy who ran behind his school bus and was hit by a car; he was intubated and stabilized in Taveuni.
This boy had to be bag ventilated for 3.5 hours prior to being transported to a bigger hospital on the island on Labasa.  He was transported first by boat then by ambulance on a 2.5 hour ride on a dirt road to the hospital.  There are no ventilators at Taveuni Hospital.
There were some compelling stories of these women, many of whom made a two day journey from the very remote western side of the Yasawa chain of islands just to be considered for surgery.  Over 100 women were triaged the day we arrived.
These women are heroes for having the courage to trust in a promise of better health if they just packed and came to see the team.
VINAKA to all that supported Steve and I in our fundraising.  Until next year when we hope to return to Taveuni to change the lives of many other women. ??
For more information on our mission go to www.med4ourworld.com or follow us at med4 on Facebook and Instagram.
Remember to also like FillABackpack with our continued efforts to support the Loloma Foundation distributing and filling backpacks to the outer Fijian islands.  Www.lolomafoundation.org
We have much gratitude and love.
The Chafe Family
Steve, Christina, Brody and Bowen
Seal Beach
LW Trailer Club saga continues

The GRF Board of Directors had a plan to take a Trust asset from the members and shareholders.  That "asset" is the proper and successful management of the RV lot under the Lease Agreement by the Trailer Club, at very economical rates available to all, equally, who follow the rules including waiting for space to become available, which wasn't very long.
Not all can use the lot at one time, but everyone has an equal right, subject to the rules, which the Club was always willing modify to that end.
Volunteers, elected democratically by the Club Membership, and a part-time employee, all with relevant experience and expertise, is the basis for this very successful operation. GRF has none, and will need to hire employee(s) who will answer to GRF, not to the voting Membership of the Club.
Until now the Club has paid all operating costs plus extra per year to GRF who has paid no operating costs.
With GRF taking over there will be an unknown increase in operating costs to GRF.  It is unknown how these costs will be apportioned by GRF between the RV users with higher rates, and all of the GRF Members with higher assessments.
The Club had tried to renew the established Lease, with new terms asserted by GRF, but GRF made it impossible by imposing terms that would substitute GRF management while making the Club responsible for the operation and annual lease payments.
After collecting annual payments from the Club, GRF could then lease the spaces directly to anyone, even to non-Club Members, at any rate, in conflict with the Club Members.
The lot could be occupied by GRF uses and lessees, not subject to Club rules, but it would still be responsible, including for insurance liabilities which the carrier may reject.
There is concern that GRF management of projects for which it has lacked experience and expertise, such as the Davis-Stirling litigation, the Globe refurbishment, (etc.), has resulted in disharmony and large expenditures in the past; and that it is happening again!
Leisure World Trailer Club
Seal Beach
Stop LA Fitness

We have lived in Rossmoor since 1986 and we have seen this neighborhood change in the last few years. When we moved here, we had a very quiet and nice neighborhood with very little crime, beautiful trees, minimal traffic, etc.
We have seen business development take over empty lots and cars pack what used to be empty streets, and crime increase. We don't want to obstruct growth but there has to be a limit to corporate greed. We don't need more cars, more people roaming our streets, more noise from 5 a.m until 11 p.m.; enough is enough.
What is worse is the fact that Rossmoor gets nothing in return for all this aggravation. All the economic benefit from tax revenues goes to Seal Beach. We get the traffic, the crime, the crowds and the decline of our neighborhood. Stop LA Fitness in Rossmoor.

Julio and Paloma Ibarra
Rossmoor
LA Fitness can't have it both ways

Seal Beach council members voting for this project may feel more comfortable sleeping at night because they believe the EIR minimizing the traffic impact, against the wishes of those opposed. If the EIR is true and LA Fitness doesn't bring much traffic to the area, then does LA Fitness really bring more business into the area? If the EIR is incorrect then the surrounding residents have to deal with irreversible consequences.
You can't have it both ways, thinking that there isn't going to be traffic impact while improving business in the area.
Robin Yan
Rossmoor
Reasons to oppose LA Fitness

I have lived in Roossoor since 1978. I also have rental property in Seal Beach, and I am very concerned that L.A Fitness wants to build a 37,000 square foot building in the back of the apartments on Montecito.
They will be open long hours, from 5 a.m. to 11 p.m. every day of the week.
Many people in Roosmoor and Seal Beach, including myself, are opposed to this large building to be constructed in this location.
Some of the reasons for my opposing to have La Fitness build in the proposed site are:
1. The increase of traffic congestion on Seal Beach Boulevard, St Cloud, Montecito, Rossmoor Way, and all the way to Bradbury Street in order to get to the building where they want to build said building. The properties along these streets will be negatively impacted.
2. The difficulty and danger for the pedestrians, (including the children that have to cross Montecito to go and come from school and the Library, or play in the parks.) Rossmoor is a residential neighborhood.
3. Last but very importantly  is the difficulty for emergency vehicles to reach the location where they are most needed.

Nita Roehm
Rossmoor
39 year resident opposes LA Fitness

I have lived in Rossmoor since 1978.  I  oppose L.A Fitness building a gym in the back of the Montecito apartments.   There are  various gyms all around. I go to one of them, no more than three miles from where L.A Fitness is thinking of building another 37.000 square foot gym.In back of the condominiums on Montecito and Sprouts.
The traffic will be a major problem along Seal Beach Boulevard, St. Cloud, Montecito,  Rossmoor Way, as well as Bradbury.
Safety is very important for all pedestrians crossing Montecito, children waking or riding their bikes going and coming from the schools ,library  and the parks in Rossmoor.  We like to have children around and their safety should be  very important to all of us.
The traffic will impede  emergency vehicles going to help the ones in need. Please say  NO  to the L.A Fitness—no more unnecessary congested traffic.
Encarnacion Roehm
Rossmoor
Kudos to Leisure World Pharmacy

It's commendable to note Leisure World Pharmacy's prices on most of the items from vitamins and grocery stuffs are reasonable compared to other drug stores and stores. It's very convenient to all shareholders and all the buses seem to stop at the drug store.
I also notice that employees are courteous and friendly. It's well-organized.
Shoppers pick-up their numbers and wait.
There's no commotion. My friends enjoy grocery shopping and pick up prescriptions. I enjoy the ice cream, vitamins and other items.
It's amazing to watch shoppers enjoy their ice cream cone while waiting for the bus, especially during summer season.
Lisa A. Dickson
Mutual 1 Seal Beach