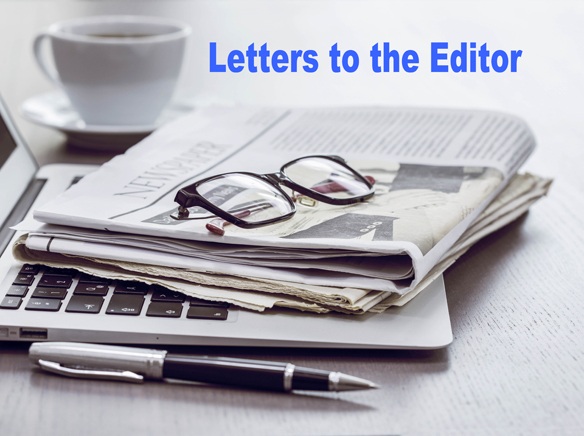 Re The Beach House
Editor's note: The following letter was edited only to include the surnames of two individuals to ensure clarity and to identify the author. It was submitted to the Sun by partners in the Beach House restaurant.
To Crystal Landavazo, Seal Beach interim director of Community Development:
In your email to Dave [Coe] this morning, you advised that the Planning Commission will not be able to take action on an application for a City facility when the applicant is out of compliance with the lease agreement. Could you please provide clarification with regards to the out of compliance statement? We are not aware of any lease provisions that have not been fully complied with.
Last night's meeting left us feeling that our Council has not been adequately informed about the process. We have worked closely and cooperatively with the City on all stages of the project. We were disappointed that we AS A TEAM, did not step up to share pertinent facts with the Council that would have shed light on the unfortunate length of time that has passed. It is very important to share the facts and ensure that the Council understands we are working as a unit. Is the Council aware of the many setbacks we as a TEAM encountered?
As you may recall, it took several months to get the ceiling open allowing our team to assess the condition.
It was the City's original request that we stay within the footprint to be exempt from having to get approval from the Coastal Commission. It wasn't until August that we were, through the plan check comments, informed that the City required Coastal Commission approval.
Is the Council aware that we all originally and collectively agreed on a three phase electrical capacity project? Only well down the road with planning and expenses, it was shared through the City that we could proceed on a three phase project, we then spent several months, not to mention tens of thousands of dollars, working on plans under this three phase conceptual project. After all that was done, we were informed by Steve that it is not feasible to build three phase given SCE timeframes and complications. Going back to the drawing board with our team required many more months, in addition to more money.
Although the lease does not contain any terms regarding hours of operation, it was discussed and understood from the beginning that our hours would be from 7:00am – 10:00; in earlier discussions you assured us that it would be an easy adjustment.
As for our liquor license, section 1.2 of our lease clearly states liquor license. There has never been any misunderstanding.
Commencement of rent payments is also clearly spelled out in section 2.2 of our lease. Yes, other discussions have occurred but it was only under specifics that the process was expedited.
We have complied and will continue to fully comply with the terms of our lease and to work diligently to get The Beach House open for operation just as soon as we possibly can. Frustration at the delay is something we share with the Council and with all of the residents who are excited to experience all The Beach House will have to offer. Pointing the finger will not benefit anyone.
Brian [Kyle] and I met with you twice; when we sat in your side room you shared that the adjustment to the CUP would take place at the February commission meeting. Brian and I went to your office to confirm the agenda as the date approached and you shared the notices didn't go out so we would have to push the commission meeting to March 4th. We didn't understand why notices needed to be sent out as you, myself and Brian earlier in the process agreed that our location rests several hundred feet from the closest residence, well over the requirement. David also had this conversation with you in your chambers confirming the Premises is not defined by the APN and City owned and controlled public lot. During the scheduling at no time did you mention that we were out of compliance. Because of our March 4th scheduling, Brian has arranged to return from his vacation early leaving his family to attend the Monday meeting. To hear that we will not be meeting on Monday is a disappointment.
We look forward to hearing your response and to continuing to work together to make the The Beach House a success that the City will be proud of. I believe David will be there in the AM to hear about your current position.
Kindest regards,
Rosie Ritchie