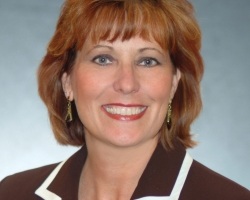 The Los Alamitos Area Chamber of Commerce recently announced that Keller Williams Realty of Los Alamitos has been named its business of the year.
Meanwhile, Tammy Newland, owner of Keller Williams Realty Los Alamitos and Huntington Beach, has announced that the two offices have merged to form a Mega Market Center.
"Last year we merged several KW offices in the South Bay to form a Mega Market Center there and it has proven to be very successful," said Newland. "That office is not only the largest office in the South Bay but also has the number one market share."
"By merging the Los Alamitos and Huntington Beach offices we will have a Mega Center that serves both the Orange County and Los Angeles areas," Newland said. "We also offer one-stop convenience with our escrow and lending departments so it is a win-win deal for our clients as we expand not only the office but those departments."
"I am thrilled by the addition of the Huntington Beach agents," said Elaine Armogida, team leader at the Los Alamitos office.
"The agents have always interacted as a team in the past so it will be a smooth transaction," Armogida said.
"I am very excited about the move," said Richard Daskam, an agent at Los Alamitos. "There is strength in numbers and this merger makes us a stronger office and gives us a stronger presence in the LA and Orange County areas."
The merger also excites Suzanne Mata, an agent moving over from the Huntington Beach office. "I love the culture and energy at KW Los Al," said Mata.
There is already a team feeling here and it will only get better," she said.
The Los Alamitos Mega Market Center will boast 220 agents on its roster.
In figures released by Maison Associates earlier this year, Keller Williams was named the top real estate office in Los Alamitos in 12 different categories including condo/town home sales, detached homes, overall transactions and overall sales.
Headquartered in Rancho Santa Fe, Calif., Maison Associates is an independent national real estate research and consulting firm operating in key business sectors including statistical analysis and customer satisfaction. The firm's National Real Estate Awards are based on statistical analysis of real estate transactions nationwide.
Each year the National Real Estate awards are presented to the top performing real estate sales agents, brokers and brokerages across the US.  The awards are unique in that they are based solely on performance.
Winners don't have to respond to a survey, pay a fee or belong to some organization.  They are honored simply for their real estate sales performance over the prior year.
When Real Estate Magazine released its Annual Power Broker Report in its April issue, the Los Alamitos office, along with the offices in Huntington Beach and South Bay made the list of the Top 600 real estate offices in the United States. The three  offices were ranked 470th for transactions and 256th in the sales rankings out of 950  companies that participated in the survey.
"We were excited to make that list again," said Newland. "Those rankings may not seem like much at first glance but when you take into account how many thousands of real estate offices there are in the United States, this is quite an honor for us."
Founded in 1983, Keller Williams Realty Inc. is the third-largest real estate franchise operation in the United States, with 679 offices and 74,000 associates in the United States and Canada.
The company, which began franchising in 1990, has an agent-centric culture that emphasizes access to leading-edge education and promotes an economic model that rewards associates as stakeholders and partners. For more information, visit www.kw.com.