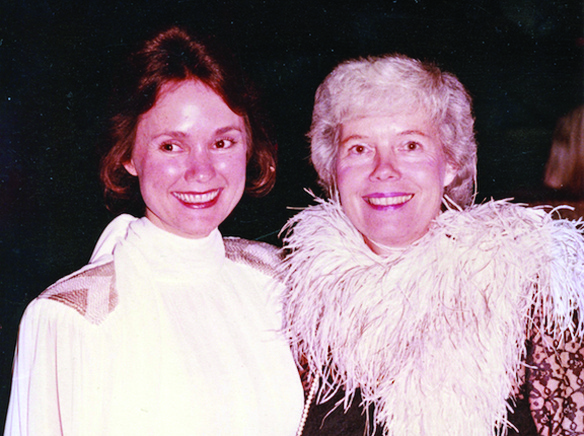 Former Seal Beach Mayor Norma Brandel Gibbs passed away at her Huntington Beach home on Aug. 25 at the age of 94. The impact of Gibbs' life profoundly changed the landscape of not only Seal Beach, but Huntington Beach and the people who have called the area home since.
Gibbs was the second woman to hold the position of Mayor in Seal Beach when she held the title in 1960. She would later move to Huntington Beach and get elected to the council in that city as well, serving as mayor in 1975-76.
A park was named in her honor in Huntington Beach in 1995. It now preserves a habitat for butterflies and hosts a large open area park within a housing tract that sits on the former site of Meadowlark Airport. Gibbs fought to preserve open green space in Huntington Beach and was reportedly a major factor in preventing the overgrowth of high-rise buildings in Huntington Beach as well.
Gibbs served as a Professor at Cal State Long Beach, working in Educational Psychology and Administration, as well as foreign student services from 1957 to 1993, according to a bio published on her on the university's website. Her position there led her to find a true passion for working within her community. It was the precursor to her running for council in Seal Beach.
"As a professor and foreign student advisor I was very involved with the community which led to running for public office and serving as Mayor of Seal Beach," Gibbs stated in the bio.
When she moved to Huntington Beach, she became the first woman elected to city Council there. She was the second female on the Seal Beach City Council, following Jesse Reed, who served in 1942.
After serving in Huntington Beach, where she was instrumental in the building of the city's Central Park Library and the Senior Center that would follow, Gibbs returned to Seal Beach, moving into the then new neighborhood known as The Hill. It was in her home there that she helped found Interval House, an organization that helps abused women.
Gibbs had been a survivor of domestic abuse herself, and she not only survived, she used her experience to push for help of other victims.
"She overcame that experience to herself to excel in every aspect of her long life," Interval House Executive Director Carol Williams said in a statement.
This year is the 40th anniversary of Interval House, which opened in the Seal Beach Home of Gibbs in 1979. Since then, Interval House has become a five-time Presidential Award winning program. It is nationally recognized for pioneering domestic violence and housing programs across Orange County and Long Beach, the statement noted.
In 1979, domestic violence shelters were fairly new. Still, Gibbs noted that their goal was to simply give support for women who wanted to change their life, but that the change needed to come from within the domestic violence victim.
"We're under no illusion that we'll perform magic, but we'll give women an opportunity to change their lifestyle. The woman herself has to want to change though," Gibbs was quoted in a 1979 Long Beach Independent article.
"With the early and steadfast support of Norma, along with her friend and colleague Isa Smashey Rogers and our altruistic community, Interval House went on to become a five-time Presidential Award-winning program," Williams said.
"She will always remain in the hearts of all of us who were a part of making Interval House a reality," Williams said.