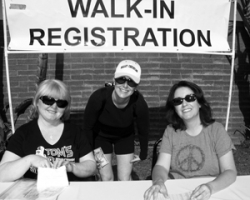 The Legends event, organized by Cindy Atkinson and Cris Zavaleta, began five years ago as a kick-off fundraising event for the Tom Atkinson Memorial 5K.
This year's Tom Atkinson Memorial 5K event, which also features prizes (including a 1969 Restored VW Bug), will follow on Saturday at Lakewood High School.
For more information about Cranium Crusaders, including events, contacts, and how to donate, please visit www.craniumcrusaders.org.