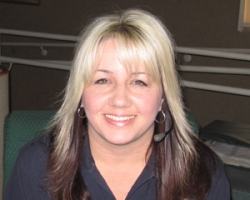 The local 911 service has promoted one employee to lead dispatcher and hired another dispatcher to join the team.
Effective Friday, Aug. 6, Melissa Wintersole will be the lead dispatcher for the West Cities Police Communications Center, also known as WestComm, according to a statement issued by the city of Seal Beach.
New boss. Wintersole has been with the WestComm since 2000.
"The West Cities Police Communications Center (WestComm) is an agency formed by a Joint Powers Agreement between the cities of Cypress, Los Alamitos, and Seal Beach  with contract dispatch service provided to the Orange County Parks Rangers," according to the Web site www.west-comm.org.
WestComm is headquartered in the city of Seal Beach.
According to the Seal Beach announcement, Wintersole was appointed as a communications operator in charge in 2003.
In 2007, Wintersole was named the West-Comm Dispatcher of the Year by her peers.
New dispatcher
Joy Nasser became a police dispatcher on Thursday, Aug. 5, according to an inter-office memorandum by Interim Dispatch Administrator Paul Philips.
The Philips memo said Nasser, a West Covina resident, had been a full-time Dispatcher for El Monte Police Department for the past six years and received many commendations before joining WestComm.
Nasser previously worked as a senior dispatcher at the Covina Police Department for 11and 1/2  years.
To make a comment on this story at the Sun Newspapers' Web site, go to Sunnews.org.
Case update: Travelers Cheque case ends with seven year sentence
The last of six defendants was sentenced Friday, July 30 to seven years in state prison for planning and executing a $650,000 American Express Travelers Cheques fraud scheme.
The case was investigated by the Seal Beach Police Department and the U.S. Secret Service.
The six defendants, including Tyrica Goff, 31, of Los Angeles, all pleaded guilty to fraudulently using forged American Express Travelers Cheques to purchase items at multiple retail stores and taking items back to collect a total of $650,000.
To make a comment on this story at the Sun Newspapers' Web site, go to Sunnews.org.
DUI checkpoint cancelled
The Seal Beach Police Department DUI checkpoint scheduled for last week was cancelled.
Crime Log Assembled by Charles M. Kelly

The crimes listed in the Sun Newspapers were reported to Seal Beach Police Department, Los Alamitos Police Department and Orange County Sheriff Department between July 19  and  Aug. 1, 2010.
Only street names are used; times given are reported times, not incident times.
Crime Log entries are based on preliminary information. Space limitations make it impossible to publish every incident.
Until proven guilty in a court of law, all suspects are considered innocent.
IN SEAL BEACH
Tuesday, July 20
Municipal Code Violation—9:42 a.m.—Lampson Avenue—A citizen phoned 911 to report that a man was flying a gas-powered, remote control helicopter. Police unit 111 advised the man about the Seal Beach Municipal Code and he said he would comply.
Wednesday, July 21
Counseling—12:45 p.m.—Seal Beach Boulevard—The caller had questions regarding the growing of medical marijuana.
There was apparently a plant growing in front of a residence on Seal Beach Boulevard.
Vehicle Burglary—2:46 p.m.—Lampson Avenue—The caller said a customer's vehicle had been burglarized. Loss: a wallet and $970.
Thursday, July 22
Identity Theft—12:47 p.m.—College Park Drive—An unknown suspect was using the caller's credit card in Spain. Loss so far: $5,079.54.
Friday, July 23
Suspicious Person—2:49 a.m.—Montecito Road—A man was at the caller's front door, demanding to be let in. The caller was home with his girlfriend. Neither of them was expecting a visitor. Police unit 121 found a man who apparently had been drinking. Police sent him on his way.
Saturday, July 24
Barking Dog—7:11 a.m.—Ocean Avenue—The caller complained about a barking dog in one of the upstairs apartments. The caller said the owner was not doing anything about the barking. The caller planned to follow up with Long Beach Animal Care Services. Police unit 113 contacted the resident with the parking dog. The resident was warned.
Burglary Report—10:24 a.m.—Edinger Avenue—The caller reported that his docked boat had been burglarized. Under California law, breaking into a boat to steal property is considered burglary. Loss: $360 in cash.
Suspicious Person—9:25 p.m.—12th Street and Electric Avenue—The caller said someone was sitting on the greenbelt, dressed all in black with a black scarf wrapped around his or her face.
Sunday, July 25
Vehicle Burglary—7:33 a.m.—17th Street—The vehicle was ransacked. The crime apparently occurred between midnight and the time of the call to police. Point of entry: unknown. This was apparently the second time in two months the vehicle had been burglarized.
Extra Patrol Checks Requested—11:19 a.m.—Daisy Circle—The caller requested extra patrol checks because someone was stealing peaches from the tree in her front yard. The thefts occurred at night. The thieves would eat the peaches and throw the "bad" ones into the caller's side garden.
The caller said they also put peaches on her front yard and stomped on them.
IN LOS ALAMITOS
Tuesday, July 27
Unknown Problem—7:19 a.m.—605 Freeway and Katella Avenue—The caller reported two bottles containing an unknown substance sitting on Katella Avenue.
The caller said one bottle was almost in traffic. Officers found empty bottles that were disposed of.
Wednesday, July 28
Welfare Check—1:26 p.m.—Los Alamitos Boulevard—The caller said individuals were walking on the railing of the flood control channel bridge. The caller thought this was dangerous.
Thursday, July 29
Transient—8:39 a.m.—Katella Avenue—Someone in a wheelchair was loitering and caller is concerned for people dropping off their children.  Police spoke to the individual in the wheelchair and the suspect left the area.
Friday, July 30
Traffic Hazard—12:52 p.m.—Katella Avenue—The caller said a woman had her head under the hood of a vehicle and was nearly hit by a bus. She had also fallen a couple of times. Officers assisted.
Saturday, July 31
Traffic Hazard—9:42 p.m.—605 Freeway and Katella Avenue—An individual was in the center divider area, trying to change a tire. Officers assisted.
Sunday, August 1
Extra Patrols—2:44 a.m.—Green Street—The caller reported hearing the sound of breaking glass near his neighbor's residence and requested extra patrols. Officers found some broken glass near the area, but nothing else appeared disturbed.
IN ROSSMOOR
Monday, July 26
Identity Theft—4:55 p.m.—Wendy Way.
Tuesday, July 27
Fraud Report—12:41 p.m.—Chaucer Road.
Wednesday, July 28
Suspicious Person or Circumstances—9:13 p.m.—Martha Ann Drive.
Suspicious Person or Circumstances—10:17 p.m.—Mainway Drive.
Thursday, July 29
Suspicious Person or Circumstances—4:46 p.m.—Foster Road.
Friday, July 30
Suspicious Person or Circumstances—11:45 a.m.—Hedwig Road and Pemberton Road.
IN SUNSET BEACH
Wednesday, July 28
Traffic Stop—11:32 p.m.—Pacific Coast Highway and 5th Street.
Saturday, July 31
Traffic Stop—12:43 a.m.—Pacific Coast Highway and Anderson Street.
Brian Smith of the News-Enterprise contributed to this article.