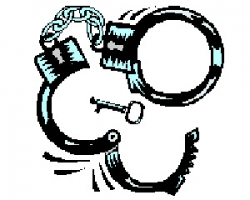 A report of juveniles attempting to steal a bike near the River's End Cafe in Seal Beach result in the Sunday, July 31 arrest of a minor on a no-bail burglary warrant out of Downey. Law enforcement agencies don't release the names of juvenile suspects.
The caller reported a petty theft at 1:03 p.m. The caller said five boys, aged 15 to 16 years old, were trying to cut the locks off bikes at 15 First St. The boys were described as Hispanic.
The caller said the boys kept leaving and coming back on bicycles to see if the caller was watching.
At 1:08 p.m., the caller said four of the boys were possibly traveling towards the Marine Bridge on Beach Cruisers.
Police unit 107 detained all the suspects midway between Pacific Coast Highway and Marina Drive.
One juvenile was taken into custody for a juvenile arrest warrant out of Downey for the charge of burglary.
To make a comment on this story at the Sun Newspapers' Web site, go to www.sunnews.org.
Seal Beach Lifeguards report 48 rescues
The Seal Beach Marine Safety (Lifeguard) Department performed 48 rescues from Friday, July 29 to Thursday, Aug. 4. Lifeguards responded to 28 medical aid calls, of which two were considered serious, and performed one boat rescue. Lifeguards also treated 14 stingray injuries.
"This past week has produced some higher than normal wind conditions at the beach, and along with it came a small wind swell with waves in the 3-4 foot range," wrote Lt. Chris Pierce in his report to the city manager.
"Due to the winds, beach attendance dipped a little this week, and rescues were limited to a reasonable 48," he wrote.
Crime Log Compiled by Charles M. Kelly
The crimes listed in the Sun Newspapers were reported to Seal Beach Police Department, Los Alamitos Police Department and Orange County Sheriff Department between July 25 and  Aug. 5, 2011.
Only street names are used; times given are reported times, not incident times.
Crime Log entries are based on preliminary information. Space limitations make it impossible to publish every incident. Until proven guilty in a court of law, all suspects are considered innocent.
IN SEAL BEACH
Monday, July 25
Dead Coyote—3:34 a.m.—Seal Beach Boulevard—The caller reported a dead coyote on or near Seal Beach Boulevard. Referred to Long Beach Animal Care Services.
Street Sweeper—8:16 a.m.—Seal Beach Boulevard—The street sweeper had broken down. Street sweeping was delayed until the repair truck responded.
Petty Theft Report—6:37 p.m.—Ocean Avenue—Loss: three bikes, collectively valued at $800. The crime apparently occurred between 4 and 6:30 p.m. Report taken.
Tuesday, July 26
Burglary—7:42 a.m.—Adolfo Lopez Drive and Seal Beach Boulevard—Someone broke into metal containers and took leaf blowers. Report taken.
Vehicle Burglary—10:09 a.m.—10th Street—The crime apparently occurred in the alley between 10th Street and Main Street. Point of entry: smashed rear driver's side window. Loss: unknown. Report taken.
Wednesday, July 27
Drunk—6:21 p.m.—Main Street and Ocean Avenue—Police unit 241 found a possibly drunk man. It turned out he was wanted on two warrants out of San Bernardino and another warrant out of Temple, Calif., all for public drunkenness. He was arrested for public drunkenness.
Thursday, July 28
Vehicle Burglary—7:51 a.m.—Coastline Drive—The caller reported that a neighbor's vehicle was burglarized sometime during the night. The passenger door was ajar. Loss: unknown.
Vehicle Burglary—9:37 a.m.—Fathom Avenue—The crime occurred overnight. Point of entry: unknown. The vehicle may have been unlocked. Loss: GPS. Report taken.
Friday, July 29
Warrant Service—8:46 a.m.—Walt (in the city of Westminster)—Seal Beach Police Department officers arrested a man for outstanding warrants on charges of possession of a controlled substance, possession of drug paraphernalia, burglary and attempted theft.
Suspicious Person—11:58 a.m.—Ocean Avenue—The caller said a man was holding a camera over the glass window in the women's restroom. Police unit 107 contacted a man matching the suspect's description in front of Seal Beach Lifeguard Headquarters. All the photographs on the camera were of landscaping and signs. The man was interviewed in the field and advised to be aware of his surroundings when taking photographs.
Saturday, July 30
Patrol Check Requested—11:04 a.m.—Pacific Coast Highway and Seal Beach Boulevard—The caller was concerned about a German shepherd in the bed of a pickup truck. The dog was not restrained and the caller thought the dog looked like it was going to jump out.
Suspicious Circumstances—10:14 p.m.—Second Street and Central Avenue—Two individuals were seen looking into vehicles with flashlights. Both individuals wore black hoodies. The caller had no further description of the suspects.
Sunday, July 31
Petty Theft—9:12 p.m.—First Street—Loss: two beach cruisers. They were apparently taken the previous night or that morning. The first bike was described as a red and white Schwinn with a baby seat on the back. The second bike was described as a baby blue Monaco with a basket on the front. Report taken.
IN LOS ALAMITOS
Friday, July 29
Found Property—11:50 p.m.—Bloomfield Street—The caller towed a vehicle from Bellflower and found a firearm on the passenger seat. The caller asked the Los Alamitos Police Department to secure the vehicle. The responding officer found a .357 magnum pistol in a Sam Brown holster. Los Angeles Sheriff's Department confirmed the registration. The firearm was later picked up.
Saturday, July 30
Disturbance, Juvenile—11:27 p.m.—Chestnut Street and Sausalito Street—Four juveniles on the corner were hitting vehicles with slingshots. The caller confronted the juveniles and they left southbound on Chestnut.
Sunday, July 31
Counseling—8:24 a.m.—Bennington Street—The caller found a male juvenile known to her daughter in bed with her daughter that morning. He was now gone. The caller wanted the police to counsel her daughter and attempt to find out from daughter who the boy was. Mother and daughter were counseled. Male juvenile and his father were counseled by telephone.
Vandalism—12:32 p.m.—Lexington Drive and Katella Avenue—The caller reported her Banners of Honor damaged, caused by an RV and possibly by a delivery truck for a nearby business. Arrangements were made to cover the cost of replacing the banners.
Tuesday, August 2
Suspicious Person—1:31 a.m.—Pine Street—Four teenage males were reportedly loitering outside near a small car and talking. The caller has never seen the boys before. The responding officer found six individuals. After searching two vehicles, five of the six individudals were found to be in possession of marijuana. All five were released on their promise to appear in court.
Counseling—5:02 p.m.—Green Avenue—A beer bottle was thrown in the caller's driveway off the alley less than 10 minutes earlier. The caller saw no one. This was the second time it has happened. The caller wanted to talk with an officer.
Wednesday, August 3
Animals—7:01 p.m.—Bloomfield Street and Howard Avenue—Brown pit bull mix versus a black Rottweiler, possibly fighting. The caller was passing by without stopping. The Rottweiler was being walked by a woman wearing a black tank top and jeans.
Petty Theft—9:33 p.m.—Katella Avenue—An unspecified number of Hispanic men left with six bottles of of an unspecified alcoholic beverage about five minutes earlier. They left in a gray Ford Mustang convertible last seen northbound on Chestnut Street. They appeared to be under the influence. Report taken.
Thursday, August 4
Counseling—8:58 a.m.—Katella Avenue—Caller believed that he saw the rack that was taken from his business on another vehicle that was parked on the street. The rack was in the bed of a black Chevrolet truck, a regular scavenger in the area every morning. Responding officer was unable to locate the truck.
Drunk Driver—2:46 p.m.—Green Avenue and Bloomfield Street—Gray Toyota work truck with a rack on top was swerving.  The driver almost hit the caller's vehicle. The caller saw subject driver wake up at the last minute and swerve out of the way. The responding officer found vehicle unoccupied on Green Avenue. Officer spoke with driver and everything checked out okay.
IN ROSSMOOR
Monday, August 1
Suspicious Person or Circumstances—8:11 a.m.—Hedwig Road and Pemberton Road—Someone left a suitcase on the corner by the basketball courts.
Disturbance—4:55 p.m.—Montecito Road—The caller said two men and one woman who do not belong in the area were drying clothes. They had been loitering for a couple of hours and might be on drugs.
Burglary Alarm, Audible—5:28 p.m.—Hillrose Drive—A dog may have set off the alarm.
Welfare Check—Los Alamitos Boulevard and Katella Avenue—7:12 p.m.—A 90-year-old man in a car was disoriented and did not know where he was.
Vandalism Report—7:23 p.m.—Katella Avenue—An employee called concerning tires slashed during the night.
Tuesday, August 2
Citizen Assist—6:12 p.m.—Montecito Road—The caller reported a suspicious business card in her mailbox. She believed it was related to Orange County Sheriff's Department activity near her home the night before.
Thursday, August 4
911 Hang-up—1:11 a.m.—Norgrove Lane—The caller thought someone was trying to get into her vehicle because she saw a shadow. Then she said she thought it was a police officer. She said she would call right back and hung up. The dispatchers checked with Los Alamitos Police Department and they do not have any officers in the area.
Friday, August 5
Burglary Report—11:28 a.m.—Quail Run Road—The log did not indicate if this was a residential or vehicle burglary.
IN SUNSET BEACH
Tuesday, August 2
Disturbance, Family Dispute—11:40 p.m.—Fifth Street.
Wednesday, August 3
Disturbance—12:29 a.m.—Pacific Coast Highway—The caller requested a patrol check for a man and woman who were having a verbal fight in the parking lot.
Thursday, August 4
Disturbance, Music or Party—11:02 p.m.—25th Street.
Friday, August 5
Indecent Exposure—12:33 p.m.—10th Street.
Shelley Henderson of the News-Enterprise contributed to this article.