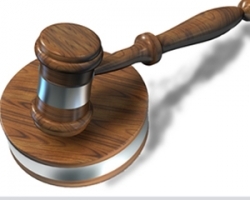 Today, Friday, Sept. 22, an Orange County Superior Court judge gave eight consecutive prison terms of life in prison to the man responsible for the 2011 Salon Meritage murders.
range County Superior Court Judge Thomas Goethals ruled Friday, Aug. 18, 2017 that prosecutors could not seek the death penalty against Scott Dekraai, who in on Oct. 12, 2011, murdered eight people and tried to murder a ninth at the Salon Meritage beauty shop in Seal Beach.
The judge's decision was in response to alleged misconduct on the part of law enforcement and prosecutors. The so-called "informant scandal" prompted an Orange County Grand Jury Investigation which concluded the scandal was nothing more than a myth.
The murder victims in the shootings were Randy Lee Fannin, 62, of Murrieta, the salon owner; Victoria Ann Buzzo, 54, of Laguna Beach, a salon employee; Lucia Bernice Kondas, 64, of Huntington Beach, a salon client; Laura Lee Elody, 46, of Huntington Beach, salon employee and daughter of survivor Hattie Stretz; Christy Lynn Wilson, 46, of Lakewood, salon employee; Michelle Marie Fournier, 47, of Los Alamitos, a salon employee and ex-wife of Dekraai; Michele Daschbach Fast, 46, of Seal Beach, a salon employee and David Caouette, 63, of Seal Beach.
The sole survivor was Hattie Stretz, of Los Alamitos.